The certification enables Adyen to provide real time payment and payout services in the U.S. Adyen, the global financial technology platform of choice for leading businesses, is among the first to complete testing and receive certification to utilize the FedNow(R) Service, the Federal Reserve's instant payment infrastructure launching in July 2023. Adyen obtained a U.S. banking branch license in 2021, a reflection of the company's long-standing commitment to commercially investing in the North America region. By becoming one of the first industry players able to access the FedNow Service, Adyen looks forward to meeting U.S. merchant needs through expanded real time payments and utilizing the financial technology platform's payout capabilities.
"Businesses are always on the lookout for faster and more efficient ways to move money. The FedNow Service solves that very problem and we are excited to be an early adopter of the service," said Davi Strazza, President of Adyen North America. "Adyen's historical investments into North America have put us in an exciting position today: as one of the only Fintech companies with a local branch license, we are qualified to join the Federal Reserve's new instant payments infrastructure. Combined with our suite of products on payments and embedded finance, we can offer businesses a wide variety of powerful tools to thrive in today's competitive market."
To achieve FedNow Service certification, Adyen completed a comprehensive testing curriculum and demonstrated to the Federal Reserve that its payment services fulfilled a checklist of requirements to confirm the ability to operate in a 24x7x265 environment. Moving forward, Adyen will streamline cash flow for its customers, improve corporate treasury management, and enable instant funds movement between financial institutions. This innovation sits at the forefront of payments and payout services by securely and reliably operating 365 days a year, 24 hours a day.
"We are excited that early adopters of all sizes across the country are making strides in their operational readiness for live transactions through the system," said Ken Montgomery, Federal Reserve Bank of Boston first vice president and FedNow Service program executive. "Completing certification is a key milestone for participating organizations to validate their ability to deliver instant payment services."
Fintech News – The Latest News in Financial Technology.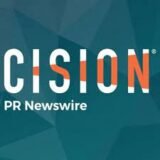 PRNewswire