Billhighway, the leading financial management platform serving component-based organizations, is proud to announce the launch of a new integration with ePly, an innovative conference management software company. The collaborative solution provides chapters with the functionality to optimize events while seamlessly integrating real-time financial management capabilities.
ePly, a MemberClicks company, streamlines event processes for conferences, workshops, and galas serving more than 800 organizations across North America. Backed by their industry-savvy support team, ePly ensures events are organized and financially successful with easy-to-use event planning, promotion, execution, and evaluation tools. Offering key features including a form builder, custom conference app, and attendee data management, ePly is expertly designed with associations in mind.Fintech News
"The ePly team brings extensive event management experience to the unique demands of chapter-based associations," said MemberClicks CEO, Mark Sedgley. "Our mission is to empower users with full-service, reliable technology so they can spend more of their valuable time maximizing their event success."
The end-to-end integration allows clients to leverage ePly's suite of event management tools while ensuring funds and financial data are automatically processed with Billhighway's chapter banking platform. Chapters can manage their event revenue and other chapter finances all in one place, allowing for data-driven decisions and accurate financial reporting at the touch of their fingertips.
"Events are a critical value-add for our clients, but often chapters are working with limited time and resources," said Billhighway Director of Growth, Mark Prevost. "Our combined focus is to deliver forward-thinking functionality that automates both the event experience and chapter finances."
"Billhighway is excited to work with ePly to simplify and support our client's events," said Billhighway President, Tom Bomberski. "The integration with ePly brings new, powerful resources to our clients while increasing accuracy with full financial visibility."
Billhighway and ePly bring decades of experience in serving member-based organizations and solving the unique event and financial challenges of chapter leaders, volunteers, and members.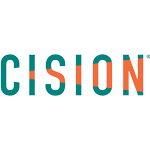 PRNewswire