Agora Services, the leading provider of digital platform banking solutions, adds two board advisors and two senior advisors to assist the company in providing digital banking offerings to financial institutions. The new Agora Services team members will help guide the company, its partners and customers to deliver the highest level of digital banking technology. One example is Agora Junior, which offers an unplugged digital banking account for parents and teens to better fit their unique needs; it can be deployed to any financial institution without core integration.
The seasoned industry veterans joining Agora Services include board advisors Gary Teagno and Ronan Le Moal, as well as senior advisors David True and Sam Levy.
"Agora Services is uniquely positioned in its ability to bring banks and credit unions the fintech technology they need to compete with megabanks and challenger banks rather than to revamp legacy cores," said Arcady Lapiro founder and CEO of Agora Services. "Through our leg box of offerings, financial institutions have the technology required to offer unique solutions to accommodate the needs of their customers." Lapiro is a fintech veteran who built a $20B digital bank back in 2000.
Teagno is the former president and CEO of the ICBA Services Network®. The Network's mission is to enhance the franchise value of community banks by providing high-quality products and services that aggregate the buying power of community banks nationwide. Teagno is part of the ICBA ThinkTech selection committee and the author of Profiting through Association Marketing, a book that explains the endorsement value of association product and service programs and how they work.
Le Moal is former CEO of the regional bank Credit Mutuel Arkea ("CMA"), one of the top 50 and most innovative fintech-oriented European banks. Le Moal initiated CMA's conversion to a fintech model ahead of all his peers in 2006 when he led the acquisition of Fortuneo Bank, then the second largest online bank in France. In 2008, Le Moal was appointed Chief Executive Officer of CMA and transformed this small local bank in 10 years into one of the 50 largest EU banks. Under his legacy, the bank experienced growth from $50 billion to $170 billion in assets and completed a full digital transformation. As CMA CEO, Le Moal was behind many major fintech initiatives in Europe, including investing, backing or being the provider of the European Lending Club, a leading online marketplace for business loans, robo advisors, a bank aggregator, challenger banks, money payment issuer and other fintech players.
True brings with him more than 25 years of payments and fintech experience from American Express, MasterCard, and Bank of America Merchant Service followed by consulting and fintech advisory over the last decade. True is a Partner at PayGility Advisors, which helps financial services firm and merchants and President of NYPAY.ORG, the leading forum for innovators and leaders in payments and mobile commerce in New York.
Levy joins the team of Agora Services as a New York investment banker with a focus on B2B software and services most active in fintech. He has worked on more than 30 buy-side, sell-side and capital raises transactions representing founder-owned or PE-backed companies, larger corporations and PE firms on more than $3 billion in aggregate transaction value. Levy currently serves as Managing Director at Equiteq and previously held positions at Marlin & Associates, BNP Paribas Investment Banking and Dannon Waters North America as well as founding Oxygene Technologies in Tel Aviv, Israel.
"Having the right board members and advisors is vital to become a successful company," said Lapiro. "We are elated to add these four prominent members of the fintech community to provide us and our customers with guidance and connections to foster continued success."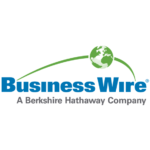 BusinessWire