Mortgage and financial technology provider SharperLending announced today a partnership with national real estate appraisal management company Property Interlink to provide social distancing safety and origination pipeline efficiency solutions to credit unions, banks, and other financial institutions through the Verisite mobile appraisal tools.
In addition to assisting lenders' origination processes, the companies have partnered to extend increased health and safety to appraisers and homeowners. The Verisite mobile app walks homeowners through the process of taking interior photos and writing property descriptions, then transfers interior inspection information to appraisers for their appraisal reports, removing the need for face-to-face interaction.
"We are excited to be working with SharperLending and Appraisal Firewall to offer the Verisite mobile appraisal tools to lenders, appraisers and homeowners," said Matt Hill, CEO of Property Interlink, one of the nation's top performing real estate appraisal management companies. "Our partnership will help broadcast the message to more lenders and appraisers about how Property Interlink's unique position and use of Verisite promotes the health and safety of homeowners and appraisers with social distancing and reduces fraud."
"Our excitement couldn't be higher to partner with Property Interlink, who has a proven record of assisting lenders with best-in-class-service," said David Chiappe, President of SharperLending, the company behind the Appraisal Firewall and Verisite technology. "Our mutual goal is to bring safety, health and velocity to a broader audience, boost the flow of loan origination and processing, and increase the health of the economy as it relates to the real estate industry. Verisite boasts 2 years' worth of mobile appraisal and property inspection reports combined with 30 years of the industry's most reliable, forward-thinking technology."
Technology features such as automatic geo-location of the subject property photos down to a two-foot radius with placement on a property map, validation of room depth, protection against "picture-of-a-picture" fraud, and a movement toward 3D room mapping for logging of square footage set Verisite apart to help round out the offerings available in the partnership.
"The Verisite app is available for all mobile devices and operating systems from respective app stores," continues Chiappe. "Because it's a tried-and-true mobile app with thousands of completed transactions, it is already a proven fraud deterrent. As we continue to get the word out about solutions with companies like Property Interlink, more people can stay safe and healthy, and loan originations can keep moving at a fast pace."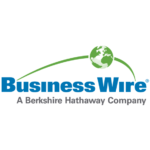 BusinessWire