The brokerage and consulting company that offers casualty and property services to a vast area of industries, AHT Insurance has announced that the firm has completed the acquisition of Mason & Mason Insurance. The fintech news space reports that the offices of Mason in Whitman, MA near Boston and North Conway, NH are all set to become the eighth and the ninth location of AHT across the nation.
Mason is known for brokering property as well as casualty insurance solutions programs that properly align with the needs of individuals and businesses, emphasizing on niche businesses. Mason is also known for being a leader in the insurance brokerage and risk management services provider for tech firms, life sciences organizations, and venture capitals. The firm is also one of the biggest providers of insurance services to remodelers and custom home builders in Massachusetts as well as is the managing agent for Builders and Remodelers Association of Massachusetts sponsored insurance program.
The two founding firms of TechAssure are AHT and Mason. TechAssure is the only non-profit association that is aimed at providing advancements to risk management and corporate insurance for life sciences, venture capital, and technology related risks. The areas of focus and strategies of the firms are aligned distinctly. It is also expected that the acquiring firm will recognize accretive, immediate synergy as well as the fact that the growth within some of the most dynamic specialty practices of the firm will be accelerated with this combination.
David Schaefer, the President and the CEO of AHT stated the core values of AHT will be complemented by the innovation and thoughtfulness displayed by Pam and Phil Mason along with their outstanding team, all the while adding a notable expertise to some of the deepest specialization areas of the firm.
Both companies expressed their excitement about the future.
To know more about such fintech news and updates, follow the fintecbuzz. Fintecbuzz provides its users with the latest trends from in and around the fintech industry.

Aashish is currently a Content writer at FintecBuzz. He is an enthusiastic and avid writer. His key region of interests include covering different aspects of technology and mixing them up with layman ideologies to pan out an interesting take. His main area of interests range from medical journals to marketing arena.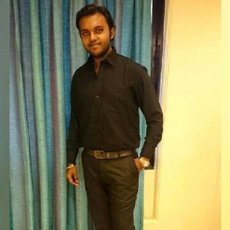 Ashish Y.