A state-owned Thai bank, Government Housing Bank popularly known as the GH Bank has decided to make use of a digital signage solution offered by CAYIN. GH Bank primarily offers housing finance banking services to the customers in Thailand via its nationwide branches, to be precise 150 branches across the country. The fintech news arena notes that it is because of the bank wanting to make improvements in its communications with the customers that it has decided to opt for this solution. GH Bank also wants to put in place a digital queuing system at its branches and CAYIN will be responsible for delivering better services which will be used and aimed at not just attracting, but also retaining a wider audience base.
The DMaSStech which is the distributor of solutions offered by CAYIN in Thailand will be speeding up the process of installations by making use of the 4G network for connecting the SMP digital signage player to CMS-SE that is hosted in a data center. In addition to that, the customer service of the banking solution will be enhanced by the process of integrating the queuing system via the tailored services provided by CAYIN and the flexibility of SMP digital signage player.
The banking platforms arena has the data offloading, non-stop service, and network security on the top of the priority list. The bank public information display is greatly installed by the GH Bank with the digital signage solution over the 4G network which results in provision of better communication and services to the customer base. This ultimately results in establishment of a longer lasting relationship with the customers.
To know more about such latest fintech news and information, follow the fintecbuzz. Fintecbuzz delivers regular updates about the ongoing and upcoming trends in the fintech industry.

Tanvi Tirthani is a content writer and strategist with a special foray into technology. She has been a keen researcher in the tech domain and is responsible for strategizing the social media scripts to optimise the collateral creation process.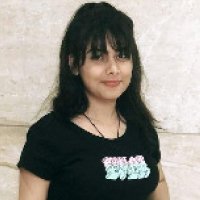 Tanvi Tirthani