CLARA Analytics, a leading provider of  AI technology for personal injury claims optimization, announces an exclusive partnership with OPEX Consultants ("OPEX"), an Australian boutique growth strategy and profit improvement insurance consulting practice, to represent CLARA in Australia and New Zealand. The partnership constitutes a strategic commitment to expand CLARA's business in the Asia-Pacific region.
CLARA's products have delivered rapid and substantial return on investment for some of the world's leading insurers, including one of Australia's largest global providers of general insurance. CLARA's current customers see improved return-to-work outcomes, lower loss ratios, and efficient release of regulatory capital for productive purposes enabled by an AI platform that provides intelligent claim guidance.
OPEX will facilitate the sale and adoption of CLARA's platform and entire range of personal injury claims solutions:
CLARA Triage helps claims officers to identify high-risk claims and determine the optimal path to resolving them.
CLARA Litigation offers insights that help insurers reach amicable settlements, thereby avoiding costly litigation.
CLARA Treatment scores doctors based on actual outcomes and compares them to thousands of relevant closed claims.
CLARA Optics automates medical records and legal demands transcription, extraction and organization that highlight important details about each claim.
"OPEX has seen first-hand that CLARA's AI platform is a game-changer for insurers," said KP Karunakaran, founder and Director of OPEX. "This technology helps overburdened claim officers focus on what matters most. It guides them to the best doctors for medical claims based on the individual facts of each case. It helps insurers to avoid costly and unnecessary litigation. Those kinds of capabilities translate to better outcomes for insured parties and injured workers, faster resolution of claims, substantially lower claims costs, and improved reserving accuracy. OPEX is excited to take this next step in our strategic relationship with CLARA and bring the benefits of this technology to insurers throughout the ANZ region."
For CLARA, the partnership represents a major step forward in the company's commitment to customers in the Asia-Pacific region. "CLARA is getting worldwide attention because we're helping insurers deliver outstanding results," said Heather H. Wilson, CEO of CLARA Analytics. "We deliver a win-win for everyone involved, and the measurable ROI is consistently impressive. OPEX has proven that they have what it takes to roll those benefits out to customers throughout the ANZ region. This is an important milestone in CLARA's strategy to expand and deepen our coverage globally."
Fintech News – The Latest News in Financial Technology.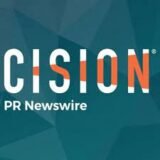 BusinessWire