How secure is your data? Can it stand up to the hacking power of quantum computers?, SQE is a revolutionary digital platform that will change the way people and businesses secure their information. The platform is based on a decentralized blockchain, more sustainable than any service on the market and – most importantly – quantum-secure.
SQE's unrivaled security offerings are rooted in its cutting-edge, patent-pending Simulated Quantum Entanglement. Through this new technology, the SQE platform facilitates seamless communication among validator nodes, removing the need for vulnerable private-public key exchanges over the internet. They also utilize patent-pending Proof of Entanglement technology, which eliminates the need for conventional verification mechanisms.
These proprietary technologies allow them to keep costs low – SQE's cost per transaction is $0.00002 – as well as to perform block finalization in less than one second. Transactions on SQE use QueCredit (QUEC), a semi-stable token that will appreciate in value over time.
After a successful round of pre-seed fundraising, SQE is pleased to announce it has begun its Series A funding round and launched a new website (https://www.sqe.io). Enterprises and individuals can pre-register now for upcoming beta testing opportunities.
The company was founded by Hamid Pishdadian and co-founded by Richard Genga and Akram Khalis, who saw a need for a platform that cannot be hacked by quantum computers.
"Many of the cryptographic algorithms used to secure information today are vulnerable," said Hamid Pishdadian, the CEO and founder of SQE. "It may only be five years before quantum computers are available that can break through these defenses. The technology behind SQE not only protects us from today's threats, but those of tomorrow."
With unhackable transactions, a carbon footprint 1/100,000,000th of Bitcoin's and an ultimate capability to perform more than one million transactions per second, SQE is the vanguard of security, cost-efficiency and speed within the blockchain-based digital landscape.
Fintech News – The Latest News in Financial Technology.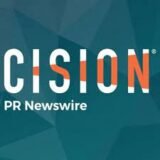 PRNewswire