Fiserv, Inc. (NASDAQ: FISV), a leading global provider of financial services technology solutions, announced today that Air Academy Federal Credit Union, headquartered in Colorado Springs, Colorado, has selected a new core account processing platform and suite of integrated solutions from Fiserv to modernize its operations, gain efficiencies and increase overall agility.
Air Academy Federal Credit Union has been serving the U.S. Air Force Academy and its surrounding communities since 1955. Due to increased competition and limitations of its existing core platform, the credit union chose to move to the DNA® platform from Fiserv to improve loan serving capabilities for commercial and mortgage businesses and to facilitate the integration of third-party solutions through the platform's open architecture and APIs.
"The competition in our market, including from fintechs, is constantly evolving. To remain competitive, we needed to have the right technology and create more member-centric offerings," said Jeremy Taylor, chief information officer, Air Academy Federal Credit Union. "With Fiserv, we found a partner with strategic vision and a commitment to investing in core technology for the long term."
With DNA, Air Academy Federal Credit Union can now extend and adapt its core platform to meet evolving member and commercial needs. The credit union will also add a variety of integrated solutions from Fiserv for accounting, item processing, multi-channel marketing, general ledger, financial risk management and managed services.
"Air Academy Federal Credit Union is leveraging modern technology to transform the member experience," said Theo Curey, president, Credit Union Solutions, Fiserv. "With Fiserv they now have the tools they need to customize solutions and increase speed to market with new capabilities that are tailored to their member base."
In a world that is moving faster than ever before, Fiserv helps clients deliver solutions that are in step with the way people live and work today – financial services at the speed of life. Learn more at fiserv.com.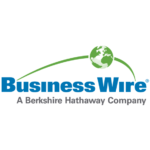 BusinessWire