NICE (Nasdaq: NICE) today announced that its AI-powered analytics solutions have enabled Alfa-Bank to improve customer experience. Alfa-Bank, one of the largest private commercial banks in Russia, leverages NICE Nexidia Analytics and NICE Quality Central to automatically analyze interactions and identify call topics that resonated with customers or areas needing improvement. With NICE's AI-driven analytics solutions, Alpha-Bank is now empowered to proactively drive up positive experiences while improving service processes.Fintech News
"This project, driven by the NICE Nexidia Analytics and Quality Central, has exceeded our expectations," said Ivan Pyatkov, Director of Digital Business, Member of the Alfa-Bank Board. "The system has already driven significant revenues for the bank owing to growth in sales, optimization of service processes and improved loyalty last year, and in 2020 we expect to see continued substantial growth in profits."
Alfa-Bank is the largest universal private bank in Russia and has been leading in all segments of the banking business for 30 years. With a customer base of 550 thousand corporate customers and 16 million individuals, Alfa-Bank combines digital innovation with an effective physical network. Without giving up live communication with customers, the bank is developing "departments of the future" with recognition based on biometrics and geolocation.
NICE Nexidia Analytics and NICE Quality Central accurately determine the words and actions during each interaction that are most valuable to customers, while at the same time highlighting those that are not. These insights are incorporated into the bank's customer communication guidelines and delivered to agents within hours. As a result of the rapid delivery of these valuable insights, Alfa-Bank increased sales to retail customers by 9.3% and 12.4% in the small and medium-sized businesses segment.
Additionally, based on the results of the voice analytics system, an intelligent voice assistant tailored for Alfa-Bank's customers is being created. This will serve as the starting point of communication with customers and will provide more intelligible, useful answers to customer questions.
In the coming months, the leading Russian bank will also supplement the voice analytics system with NICE's Voice Biometrics technology, enabling customer recognition by voice. This will boost operations security and also allow customers to receive a variety of remote services, without having to visit a branch.
"Alpha-Bank prides itself on staying on the cutting-edge of technology to ensure excellent experiences for customers," said John O'Hara, President, NICE EMEA. "They've made it a key goal to really listen to their customers and proactively take action to make every step in the customer journey smooth. NICE is proud to support Alpha-Bank in bringing this vision to reality while continually boosting revenue growth."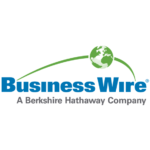 BusinessWire