Snappy Kraken, a MarTech company focused on helping financial professionals automate their marketing and business growth, today announced they have been selected as finalists for the WealthManagement.com 2020 Industry Awards, in three Technology Provider categories. This is the only awards program of its kind to honor outstanding achievements by companies and organizations that support financial advisor success FinTech News.
"We're thrilled to be named as a finalist in three categories this year," said Snappy Kraken CEO and co-founder Robert Sofia. "It's an honor to be in such good company, and we know how fierce the competition is. We continue to develop revolutionary products to automate advisor marketing, stepping up our efforts during these especially difficult pandemic months to ensure that advisors can effectively communicate with current and prospective clients."
"Snappy Kraken is the only marketing company in our industry that delivers proven results and stands behind them," said Marty Bicknell, CEO and President of Mariner Wealth. "Who else publishes their actual results for everyone to see? Who else offers a money-back guarantee if advisors aren't satisfied? Who else delivers research-based, fully automated, end-to-end digital campaigns at scale without being canned, watered down, massively expensive, or tons of work? No one. This is why I am so enthusiastic about the company, both as an investor and board member, and why Mariner Wealth has recently engaged Snappy Kraken for our own advisors' use," Mariner concluded.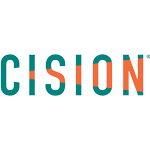 PRNewswire