My1HR, a cloud-based Web-Broker Platform that allows insurance advisors to quote and enroll individuals and families in Affordable Care Act (ACA) plans on the Federally Facilitated Marketplace, announced a 38% growth in enrollments from April 1, 2020 – June 12, 2020, compared to the same period in 2019 FinTech News.
"The findings are not surprising," said Dave Keller, President of My1HR. "With the turmoil in the job market created by COVID more people are eligible to apply during Special Enrollment Periods caused by the loss of employer-based insurance coverage."
Enrollees on the platform who are paying less than $1 per month for their coverage also grew to 54% of all enrollees in 2020 as compared to 43% in 2019, something Keller attributed to the platform's reliance on brokers who can help consumers navigate the rules surrounding premium subsidies.
"The subsidy calculation has always been somewhat difficult to understand," said Keller, "but it is especially complicated when one or more members of the family are unemployed or have had their work hours cut. Working with an experienced agent does not change the cost of the insurance plan but can help a person make sure that they are getting the most subsidy possible, saving thousands of dollars in the process."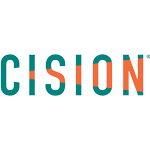 PRNewswire