Kasasa®, an award-winning financial technology and marketing provider, received two Silver Telly Awards for its Community in Focus branded content and one Bronze Telly Award for its Kasasa Care™ promotional video.
Founded in 1979, the Telly Awards honors video and television made for all screens and is judged by the Telly Award Judging Council, a group of leading video and television experts from some of the most prestigious companies in entertainment, publishing, advertising and emerging technology.
Winners are selected for recognition based on excellence in the following areas: Branded Content, Commercials & Marketing, Non-Broadcast, Series/Shows/Segments and Social Video. Kasasa was awarded two Silver Telly Awards for the Branded Content category for its "Always On" and "Kasasa Nation 2020 – A Taste of What's Coming" submissions. Kasasa's "Introducing Kasasa Care" submission won a Bronze Telly Award for the Promotional Video category.
In a very short time, consumer behavior and expectations have changed, and Kasasa recognizes the importance of evolving to meet consumer needs. To help community banks and credit unions navigate this ever-changing environment, Kasasa turned its in-person event, Kasasa Nation, into a series of content releases on its Community in Focus platform.
Kasasa also recently announced its latest offering, Kasasa Care, an online marketplace and referral program developed to offer non-interest income partner products and services consumers are proven to want. In this fluctuating rate environment, Kasasa Care helps financial institutions offer the products that consumers value so they can compete against megabanks for their fair share of the market.
"Though consumer behavior is changing, consumer needs remain consistent, and we strive to use the knowledge gained through evaluating consumer behavior to connect local banks and credit unions to their communities," said Keith Brannan, Chief Marketing Officer of Kasasa. "The best course of action for community financial institutions is to be vital to their community, now more than ever. We are honored to be recognized by the Telly Awards for our efforts and hope the content we created has helped banks and credit unions achieve that."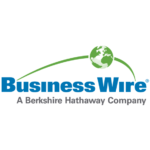 BusinessWire