In December 2019, Alinma Pay, a leading digital payment app from Saudi Arabia, embarked on a groundbreaking collaboration with Huawei Mobile Services (HMS) to bring secure and convenient digital transactions to Huawei users in Saudi Arabia. This partnership marked a significant milestone for Alinma Pay, as it became one of the earliest Saudi partner apps to be released on HUAWEI AppGallery, the official app distribution platform for Huawei devices. Through this collaboration, Alinma Pay aimed to revolutionize the digital payment landscape and provide a seamless experience for users.
In an interview conducted with Turki Almukirin, Chief Business Officer at Alinma Pay, we had the chance to delve into the benefits and advantages that their partnership with HUAWEI AppGallery has brought to their business.
A Journey of Collaboration and Brand Enhancement:
Alinma Pay and HMS worked hand in hand to promote their brands and enhance the customer experience. The collaboration kicked off with the release of Alinma Pay on HUAWEI AppGallery in December 2019, allowing Huawei users in Saudi Arabia to access the app and conduct secure digital transactions with ease.
To celebrate this partnership, Alinma Pay and HMS organized joint campaigns and activities that captivated the audience. Exciting competitions were held during special occasions like Ramadan and the National Day of Saudi Arabia, offering Alinma Pay users the opportunity to win attractive Huawei devices. These campaigns not only created buzz and excitement but also strengthened the partnership and increased brand awareness for both Alinma Pay and HMS.
Paving the Way with Petal Ads:
In Q4 2020, Alinma Pay took another significant step forward by leveraging Petal Ads, Huawei's advertising platform. This strategic partnership enabled Alinma Pay to include Petal Ads as a key partner in their media buying plans. Alinma Pay experienced a remarkable growth in user acquisition, thanks to the successful utilization of Petal Ads as a promotional tool. The strategic implementation of Petal Ads enabled Alinma Pay to reach a wider audience, resulting in an exponential surge in user engagement. This collaboration opened doors for greater visibility and brand exposure, fostering stronger ties between Alinma Pay and Huawei Mobile Services.
Transforming the Digital Payment Landscape:
The collaboration also had a profound impact on the digital payment landscape in Saudi Arabia. Through the availability of Alinma Pay on HUAWEI AppGallery, Huawei users gained access to a secure and convenient digital payment solution. This not only simplified their transactions but also instilled confidence in the reliability and security of digital payments.
Moreover, the joint campaigns and activities conducted by Alinma Pay and Huawei played a pivotal role in promoting the adoption of digital payments in the country. By creating awareness and showcasing the benefits of digital transactions, they accelerated the shift towards a cashless society, improving the overall customer experience and driving the digital payment revolution in Saudi Arabia.
Looking Ahead:
While specific details regarding future collaboration plans between Alinma Pay and Huawei Mobile Services have not been publicly announced, the success of their partnership and the potential for continued growth in the digital payment landscape lay a strong foundation for further endeavors.
Both Alinma Pay and Huawei are committed to exploring new opportunities for collaboration. This may involve the joint development of innovative features, expansion into new markets, and the execution of more impactful marketing campaigns. The dynamic partnership between these industry leaders promises to shape the future of digital payments, empowering individuals and businesses with seamless, secure, and convenient transaction experiences.
The collaboration between Alinma Pay and Huawei Mobile Services has brought about significant advancements in the digital payment landscape in Saudi Arabia. By joining forces, these companies have revolutionized the way people transact, ensuring secure and convenient digital payments for Huawei users. Through their joint campaigns and activities, they have played a vital role in promoting the adoption of digital payments and enhancing the overall customer experience. As the partnership continues to evolve, we can expect more exciting developments that will further transform the digital payment landscape and making transactions.
Fintech News – The Latest News in Financial Technology.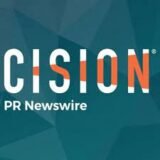 PRNewswire