AlipayHK users are now able to pay for their metro rides in Shenzhen using their local app, as China begins to optimize regulations on travel between mainland and Hong Kong on Jan 8;
South Korea's Kakao Pay and Malaysia's Touch 'n Go eWallet are among Asia's e-wallets that have gained wide acceptance in the Chinese mainland ahead of the Hangzhou Asian Games
Alipay+, a provider of global cross-border digital payment and marketing solutions, is striving to provide cash-free and mobile-friendly travel experiences for Asian tourists in the Chinese mainland, as it seeks to partner with more merchants and enable greater QR code connectivity.
Starting from January 8, AlipayHK users can pay for metro rides in Shenzhen using their local app to enhance a seamless travel experience for Hong Kong visitors in the mainland. The service is enabled through joint efforts between Alipay+ and the city's subway operator, following a similar payment system integration with bus operators in major cities across Guangdong province.
Venetia Lee, General Manager of Ant Group Greater China International Business, said, "As a pioneer in the field of digital life, we hope to play a bigger role in building digital infrastructure to enhance connectivity in the Greater Bay Area, and contribute to the better development of the region."
The expanded acceptance of AlipayHK comes as China begins to optimize regulations on travel between mainland and Hong Kong, lifting quarantine requirements that were in place for almost three years.
"As the demand for travels between mainland and Hong Kong remains strong and cross-bound activities begin to normalize, we expect to witness the wide adoption of AlipayHK on the Chinese mainland, where Alipay+ solutions have already been adopted by millions of merchants that are ready for the return of international travelers," said Lee.
Powered by Alipay+ solutions, AlipayHK, one of the most popular e-wallets in Hong Kong, is now widely accepted in the mainland by retailers, convenient stores, supermarkets, restaurants, cafes, bubble tea shops, hotels and other tourist spots in the mainland, where users can scan the same local merchant's QR code for payment or present their in-app QR code to be scanned for payment.
Cash Free Travel to Users of Alipay+ Mobile Payment Partners
The connectivity with merchants across China is not limited to AlipayHK. Last November, Alipay+ announced on the sideline of the Singapore Fintech Festival that its mobile payment partners including South Korea's Kakao Pay and Malaysia's Touch 'n Go eWallet would soon be accepted in mainland, in a drive to facilitate payments from international visitors ahead of the Hangzhou Asian Games.
After a trial run in Yiwu, Zhejiang province, users of Kakao Pay and Touch 'n Go eWallet are expected to pay in a seamless way with their respective apps while getting around in Hangzhou and its neighboring cities where the Hangzhou Asian Games will take place, in addition to other major Chinese cities including Beijing, Shanghai and Shenzhen.
Alipay+ offers unified global mobile payment and marketing solutions that connect merchants with multiple e-wallets and payment methods. Consumers can conveniently use their preferred local payment methods while transacting seamlessly in a different market and be able to enjoy marketing offers by the merchants through Alipay+.
For more such Updates Log on to https://fintecbuzz.com/ Follow us on Google News Fintech News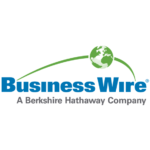 BusinessWire