AlphaPoint, a leading provider of digital asset infrastructure, announced the official launch of AlphaPoint Labs – a new professional services division. Leveraging AlphaPoint's tenured industry expertise and development experience, AlphaPoint Labs will enable financial enterprises, institutions, and exchanges to capitalize on its capabilities. The new division will offer end-to-end advisory and implementation services to help clients successfully integrate digital assets and boost innovation.
"After over a decade leading in the digital asset space, we are launching AlphaPoint Labs to leverage our experience to deliver more innovation and customization for our customers," said Igor Telyatnikov, CEO of AlphaPoint. "Our mission is to enable access to digital assets globally and this will contribute to that goal. By partnering with us, enterprises can capitalize on the immense potential of this asset class."
AlphaPoint Labs combines a team of blockchain pioneers and fintech veterans with over a decade of experience helping global banks, exchanges, and asset managers successfully navigate the digital asset economy.
The company provides advisory services to help navigate the complex digital asset industry landscape with a trusted partner. This is done by assisting new entrants in developing and implementing their strategies, as well as helping existing participants efficiently expand and extend their capabilities. AlphaPoint Labs also provides full technology and integration services. Additionally, ongoing managed services provide operational support so clients can continue innovating.
"Financial institutions recognize they need to adopt and integrate new technologies to take advantage of tremendous opportunities to generate new revenue streams," added Igor. "AlphaPoint Labs has the proven expertise to accelerate the adoption and integration of these innovative technologies. We can help every step of the way – from ideation to seamless implementation and support."
With hands-on expertise spanning strategic consulting, integration services, custom development, and managed operations, AlphaPoint Labs offers an end-to-end solution for organizations pursuing digital asset opportunities.
Stay Ahead of the Financial Curve with Our Latest Fintech News Updates!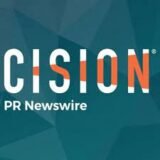 PRNewswire