In continuation to its rebranding initiative, Opus Technologies, a leader in payment solutions, has unveiled a new website that showcases its extensive range of niche services and solutions. The new website is designed to offer a seamless and engaging user experience across all digital platforms. This strategic move reflects Opus' commitment to providing cutting-edge payment solutions to its customers and partners.
The new website, www.opustechglobal.com, features a modern, sleek, and user-friendly design, enabling visitors to easily navigate the various services that Opus provides. The website highlights the latest services and technologies that Opus offers, organized by industry segments and strategic services.
Sharing his view on the new website our CEO, Praveen TM, said, "The new website is aimed at strengthening Opus' position as an innovator and a trusted partner in the payment technology space. Using advanced technologies like cloud, data, and Artificial Intelligence, our team is creating innovative solutions, and our users will get a comprehensive view of these on our website. It also has information about the niche use cases related to the new industry segments that we now serve – omni-commerce, digital wallets, cryptos and central bank digital currencies (CBDCs)."
The website also showcases Opus' expertise and thought leadership in the payment industry with a revamped resources section that provides insights on current topics through blogs, white papers, and newsletters. It also has a news section for users to stay abreast with the latest developments at Opus Technologies.
"The payment industry is very dynamic and fast-changing. Opus is continuously innovating and collaborating with other industry leaders to give our customers a competitive edge. The new website reflects our constant endeavor to excel." Praveen TM added.
Opus Technologies welcomes existing and potential customers, partners, and industry experts to visit the new website and discover its wide range of services and solutions.
About Opus Technologies (formerly Opus Consulting Solutions)
Opus Technologies is a global provider of outcome-driven payment strategies. Opus combines its deep technology proficiency with unmatched domain expertise in payments and FinTech to deliver unparalleled quality and value in their work.
Stay Ahead of the Financial Curve with Our Latest Fintech News Updates!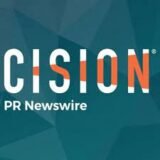 PRNewswire