The iFOREX Group is a leading global financial group with over 25 years of industry experience. Its European branch, iFOREX Europe, has all the tools to support private trading with 1-on-1 private training in multiple languages, guides & tutorials, and a $5,000 demo account. Also, it has other features on its app to help traders trade on the current market.
A spokesperson for iCFD LTD, which operates iFOREX Europe, said: "iFOREX has the tools of the trade, literally, for people looking to do private trading online. We are happy to help our clients' trading experience with our private training, guides, and demo account. We are also immensely proud of the various tools on our trading app to make any trade as clear and concise as possible."
iFOREX Europe clients have over 750 CFD financial instruments available: forex, commodities, indices, cryptocurrencies, shares, & ETFs. To navigate the countless instruments to trade, traders on the iFOREX Europe platform have access to several tools to help them. Traders get a 1-on-1 private training in the language of their choosing, guides available for free on our website, and a $5,000 demo account for practice before investing their money.
iFOREX also has various tools integrated into its platform, the same tools on computer and mobile devices. It includes event calendar to follow news that will affect instruments and to update your trades accordingly. On top of it, there are trading insights to update the traders on market trends, a daily opportunity about a forecasted instrument, and more. Other tools are in place to minimize risk, such as placing upper and lower limits on trade value, overnight trading, and balance protection.
"The iFOREX Europe platform has great tools to make private trading approachable and scalable. It has the same features for the mobile version and the desktop version. The clients start with an onboarding process with the 1-on-1 trading and a demo account. Also, they can access guides and tutorials seamlessly as they trade from anytime, anywhere, with full control over their account," the spokesperson added.
After over 25 years, the iFOREX Group has established itself as a industry leader in the fintech industry for its technological innovation, client-oriented dedication, building trader trust, and striving for excellence.
iFOREX Europe is operated by iCFD Ltd.which is licensed and regulated by the Cyprus Securities and Exchange Commission.
Stay Ahead of the Financial Curve with Our Latest Fintech News Updates!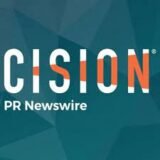 PRNewswire