Altruist, the modern custodian for independent registered investment advisors (RIAs), today announces Altruist Clearing, a self-clearing brokerage leading the movement away from legacy financial institutions with cumbersome processes and time-consuming service models. Together with Altruist's powerful suite of software, exceptional customer support, and industry-low fees, RIAs now have a digital-first alternative that is fully aligned with their interests.
RIAs represent the fastest-growing category in the US wealth management market with 12% annual growth since 2016. Yet they have been long underserved by traditional financial institutions, which collectively hold 80% of the $7 trillion in advisory assets. Building new tech in the custody space is inherently complex and costly. For that reason, new entrants are rare and incumbents are reluctant to innovate, leaving RIAs with few options available when choosing a custodian to manage client assets.
With the launch of Altruist Clearing, Altruist becomes the industry's first all-in-one custodian. The solution is fully digital, vertically integrated, and built exclusively for RIAs.
"From day one we've always planned to become self-clearing, as it's the best way to provide maximum value to advisors," said CEO Jason Wenk. "With this step, we're able to build features tailor-made for RIAs and their clients, which accelerates our mission of making financial advice better, more affordable and accessible to everyone."
In addition to providing a full-service custodian, the Altruist platform offers RIAs digital account opening, one-click commission-free trading, fractional shares, hundreds of model portfolios, automated rebalancing, flexible fee billing, an intuitive client-facing mobile app, and expert live chat support. Together, these capabilities can save advisors hours per week in manual data entry, thousands of dollars in software license costs, and unlock revenue traditionally paid to asset management platforms.
"This is an exciting next step for Altruist to continue their mission to make sound financial advice accessible to more people," said Bill McNabb, former Vanguard CEO. "Speaking from building Vanguard's clearing platform more than a decade ago, there are tremendous growth opportunities presented by a firm embarking on this initiative."
The move to self-clearing gives Altruist a technological advantage over other custodians and technology platforms dependent on third-party clearing houses. With full control over the support model and product roadmap, Altruist plans to build new innovative wealth management capabilities that aren't offered by custodians focused on retail service models.
"Now, as a full-service custodian, we're excited to be able to provide our platform to advisors of all sizes who have been underserved by existing options," said Mazi Bahadori, chief compliance officer and EVP of operations at Altruist. "With no minimum, we're committed to serving advisors who are looking to grow their practices."
To learn more about how Altruist is revolutionizing financial advisory services and open your first 100 accounts for free, visit altruist.com.
For more such Updates Log on to https://fintecbuzz.com/ Follow us on Google News Fintech News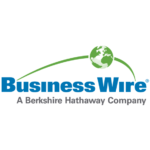 BusinessWire