Today Ameriprise Financial, Inc. (NYSE: AMP) announced that Larson Payne Larson Group, a team of experienced financial advisors managing approximately $222 million in assets, has joined its employee channel in Edina, Minn. The advisors, Tony Larson, Russell F. Payne and Rob Larson, were previously affiliated with Wells Fargo. Their support staff includes registered client service associates Michelle Farrell and Kevin Gathke.
Reflecting on why the team decided to move their practice, Tony Larson said, "Among all the options, we chose Ameriprise because it was the firm with the right resources to support the financial planning relationships we have with our clients. We like how Ameriprise is focused on making it easier for advisors to do business with clients through their investments in technology-enabled advice."
The team's Ameriprise branch manager Adam Lukens, CFP®, CRPC®, Behavioral Financial AdvisorTM believes Ameriprise resources will help the team serve their clients more comprehensively. "The Larson Payne Larson Group chose Ameriprise for two reasons: our industry-leading technology and our strength in financial planning. The team cares deeply about their clients' successes, which is why they are a great fit for our culture."
Tony Larson established the practice in 2000. He was joined by Payne in 2012 and his brother Rob Larson in 2013.
More than 4,000 financial advisors have joined Ameriprise since 2008.1 To find out why experienced financial advisors are joining Ameriprise, visit joinameriprise.com.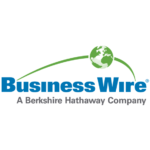 BusinessWire