Global digital asset exchange, PayBito floats an invitation for the franchise partnerships. PayBito rolls out an attractive offer for organizations to be a part of PayBito with an opportunity to earn 50% of the revenue.
PayBito's offer encloses:
(i) 50% of the commission earned from trading fees for every user and to bear the brand PayBito
(ii) Access to fully regulated PayBito services
(iii) Access to PayBito digital assets
(iv) A well-established business with efficient internal processes
(v) PayBito business plan, customer support & client confidentiality
(vi) Exchange API, Marketing support with an established branding
Franchisee organizations are expected to fulfill the following:
(i) Franchise investment including timely settlement of business development and marketing expenses every month
(ii) Execute and maintain smooth operations of the Franchise in compliance with the brand policy of PayBito
(iii) Nurture and enhance Franchise influence locally while accelerating the ultimate goal of worldwide adoption of crypto
(iv) Monetize local promotion and advertising resources along with extensive utilization of social media for marketing enhancement
(v) Plan and conduct local promotional events regularly to highlight the brand value of PayBito for Franchise development
"In view of market expansion and advocacy of crypto-adoption, we have floated a franchise program. The partnership is designed to be mutually and equally beneficial to us and the franchisee organization," stated Raj Chowdhury, PayBito Chief, and blockchain pioneer.
The franchisee organizations must be crypto enthusiasts with well-developed connections in the local community. They must possess a clear idea of the core concept and updated knowledge about the crypto market, and have experience in business management with a keen interest in new business ventures.
"Knowledge, awareness, experience, and zeal are the things we look for in our franchisee partners. Given these attributes and a pro-crypto mindset, we hope to take a long way."
The franchise program is intended to enhance PayBito's reach and popularity across geography. This is also a means of promoting groundbreaking technology and the diversity it is capable of supporting.
For more such Updates Log on to https://fintecbuzz.com/ Follow us on Google News Fintech News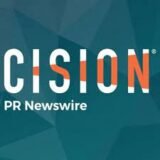 PRNewswire