Apex Fintech Solutions, the fintech for fintechs powering innovation and the future of digital wealth management, announced AskApex – a new internal AI powered chatbot. Integrated with Slack, AskApex enables Apex employees to find answers to questions related to internal resources, policies, documents, and more.
AskApex provides employees with a quicker, easier and intuitive way to find information, access documents, and get answers to questions based on our internal documentation, improving productivity and streamlining internal processes while giving employees the opportunity to experience the potential and power of generative AI. AskApex provides a framework for Apex to develop other AI bots to support the enterprise in numerous ways. AskApex is part of an Apex-wide drive to integrate AI including large language models (LLM) and identify how AI can transform everyday work, both for Apex employees and most importantly, clients. It has since inspired the development of over half a dozen new LLM powered assistants and bots that cover a wide range of functionality including API integration, systems monitoring and health, account information.
"Everyone is talking about AI but we wanted to do something about it," comments Andy Lientz, Chief Technology Officer at Apex Fintech Solutions. "Apex has a culture of always being at the forefront of new technologies – so we empowered our people across the firm to identify how AI could be applied throughout the enterprise, from our own internal processes to tools and products that eventually our clients will be able to use. AskApex is the first outcome of this pursuit of constant innovation."
As an internal AI powered chatbot, AskApex is:
An AI assistant for every employee – shortening the time someone might spend on searching for information, form, handbook or policy
Accessing documents that are available on Apex's intranet – but now made conversable through the chatbot
Integrated with Slack, making it immediately accessible for all of Apex's employees
Bill Capuzzi, CEO at Apex Fintech Solutions, comments, "What's amazing about AskApex is that Apex employees built it for Apex employees. We identified a need and solved it by harnessing the power of generative AI. For example, new employees are often given a wide array of information and resources as part of their onboarding process. Now, employees can go to AskApex to ask questions about something they might not remember from the onboarding process or quickly locate a form they need to fill in. This is just an example of how we believe AI is going to positively impact our team and our clients, by freeing up time, resources and energy to focus on creating value."
Stay Ahead of the Financial Curve with Our Latest Fintech News Updates!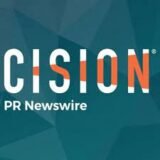 BusinessWire