Charlie is not a bank, banking services provided by Sutton Bank; Member FDIC. Charlie Tapped Into The Unique Patterns and Behavior of Older Americans to Design Groundbreaking Tools To Protect Them From Rampant Financial Fraud
Today, Charlie, the new standard for 62+ banking services*, announced the launch of FraudShield, a comprehensive, personalized suite of fraud protection tools built exclusively for the unique needs of 62+ Americans. FraudShield is entirely free of charge for all Charlie customers. Tapping into older Americans' static habits, patterns, and preferences, Charlie has designed a product that makes protecting this vulnerable population achievable. With over $28 billion stolen from older Americans each year, Charlie's anti-fraud tools are a game-changer in the fight against financial fraud.
"Far too many older Americans are devastated by financial fraud every year in the United States and they deserve protections designed specifically for their unique needs and behaviors," said Kevin Nazemi, co-founder and CEO of Charlie. "Consider something as simple as online limits: if a Charlie customer only shops online at Amazon, all other online transactions can be simply toggled off. Or Co-Pilot: many older Americans are hesitant to share their banking information with their families, so we've made it simple for them to have a partner on the account to help watch for fraud without handing everything over. Or even having a photo of a grandchild on their homepage -many people 62+ get scammed by fake but real-looking bank websites – but Charlie allows them to add a personal touch to their page, so they always know where they are. FraudShield is a breakthrough in protecting older Americans from devastating financial fraud."
Charlie believes that the financial services industry has been building anti-fraud features without considering how older Americans live their day-to-day lives. With their unique behaviors at the forefront, Charlie can stop fraud before it even gets close to them.
FraudShield includes the following tools, free to all Charlie customers:
Sleep Mode: The Charlie card can simply go to sleep when customers are not using it, on their schedule. We won't let any unexpected card transactions through when their card is sleeping.
Online Limits: Don't shop online? No problem. We can block all online transactions. Only shop at Amazon or Walmart? That's fine too; Charlie will block all other online merchants.
Spend Limits: With Charlie, customers can set a maximum daily amount for card and ATM withdrawals, with confidence that only they can exceed those limits.
International Limits: Charlie keeps out international transactions by default, recognizing that only 2% of legitimate transactions are international for the average American 62+er. But we'll turn them back on when they tell us they're traveling abroad.
Text Me Every Transaction: Charlie offers transaction notifications for all money movement in and out of customers' accounts. Nothing happens on their Charlie account without them knowing about it. No delays. No mysteries. No surprises.
Transaction Transparency: We review and rewrite every transaction description so customers can understand it right away, with clear company logos and in plain language. Customers won't have to wonder what each transaction is, or when and where it happened.
Smart Alerts: Charlie lets customers know when their regular bills change an unusual amount, so errant charges don't slip in under the radar.
Smart Suggestions: Charlie offers ideas for new protections on customer accounts, based on their spending activity and broader patterns of fraudulent activity we are tracking across the web. For example, if someone only shops online at Amazon.com, we suggest that they block other online merchants for their protection. But it's always up to them whether they approve our suggestions.
Fraud Alerts Co-Pilot: Customers can add a trusted family member as a second set of eyes to receive important alerts (e.g. change of address, or a payee being added to bill pay). Co-Pilots will not have access to their account information or transaction details, and will not be able to spend funds.
Upload a Personal Security Photo: Customers can protect their account by uploading a photo, perhaps of a grandchild or pet, and they'll see that photo every time they log into Charlie.com. If the photo they uploaded is not there, they can call us right away, as they are likely not on Charlie.
Is This Fraud? With Charlie FraudShield, customers can forward any suspicious-looking email to us, and have a real human provide feedback in less than 24 hours. We'll also offer pointers on how to spot fraudsters in the future.
CallSync: When Charlie needs to call a customer, we'll display a real-time notification in their Charlie app so they can always be confident it is really a Charlie representative on the other end of the line.
Free NortonLifeLock subscription: We know fraudsters lurk in all corners of the web, which is why all Charlie customers receive a free NortonLifeLock™ identity and credit monitoring subscription as part of their Charlie Visa® Debit Card benefits**.
Charlie launched in May 2023 and recently announced $23M in Series A funding.
Banking provided by Sutton Bank; Member FDIC.
Stay Ahead of the Financial Curve with Our Latest Fintech News Updates!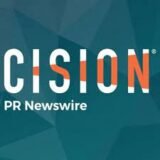 BusinessWire