Leading digital consultancy teams up with property and casualty insurance company to innovate with industry-leading digital transformation
Mobiquity, a digital consultancy that designs and delivers compelling digital products and services for the world's leading brands, has partnered with Arbella Insurance Group, a property and casualty insurance company selling insurance products in Massachusetts, Connecticut, Rhode Island and New Hampshire, to build its new myArbella mobile app.
When customers engage with insurance providers, they want answers and an easy and seamless service process making it important to have the best possible digital platforms accessible. The myArbella app was developed in response to the need for frictionless digital services for insurance customers, allowing them to easily manage their Arbella Insurance Policy on their mobile devices.
Arbella wanted to engage and empower customers to take charge of their insurance journey – making the process easy while also increasing use and enhancing customer loyalty. To achieve this, Arbella partnered with Mobiquity to build a clean and seamless digital process for all customers to easily register, view policy details, access documents, pay bills, manage billing preferences, submit and view claims as well as receive important messages and updates regarding policies.
"It's been a pleasure partnering with Arbella on its quest to deliver a smooth mobile experience for its customers," said Andy Norman, co-President of Mobiquity. "From the initial strategy through to the design and build of the digital product, Arbella has kept its users' needs at the centerpiece of every discussion and I'm confident this will lead to better experiences and more loyal, happy customers."
Mobiquity leveraged insights from the Mobiquity Friction Report—a proprietary tool that uses artificial intelligence/machine learning (AI/ML) to analyze hundreds of thousands of customer reviews on mobile apps, websites, and similar tools — to help Arbella uncover what other insurance companies were doing well with leading apps and where Arbella should prioritize areas of focus for their experience. Building upon existing data and functionality, Mobiquity also used existing functionality and insights from Arbella's "myArbella" web portal to make the experience as user-friendly as possible.
"Arbella is dedicated to meeting our customers where they are," said Gayle O'Connell, EVP & CMO at Arbella Insurance Group. "This new mobile app gives our customers easy and convenient access to their insurance policies 24 hours a day. As customer expectations evolve, we are committed to finding ongoing service solutions through innovation and new technology that make Arbella even easier to do business with."
For more such Updates Log on to https://fintecbuzz.com/ Follow us on Google News Fintech News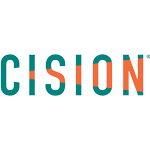 PRNewswire