Ascensus whose technology and expertise help millions save for a better future has announced the expansion of the sales team offering nonqualified deferred compensation (NQDC) plans and insurance distribution under Ascensus' Institutional Solutions line of business.
Institutional Solutions embraces the expertise acquired as part of the merger with Newport and is focused on expanding services to advisors, plan sponsors and financial institutions in the specialized fields of insurance funding and administration, nonqualified plan recordkeeping, fiduciary services and compensation consulting.
Clay Kennedy, vice president, Insurance and Nonqualified Retirement Plan Sales, is responsible for directing the activities of the NQDC and insurance sales team. Jody Passen, Troy Testa, and David Tippets have joined the team as Insurance and Nonqualified Sales Consultants helping advisors identify market opportunities and offer their clients effective, efficient, and contemporary NQDC plan solutions.
"Clay and the team have more than 100 total years of sales experience in the financial services industry—all focused on helping advisors add value to their clients and expand their practice," said Kurt Laning, president of Institutional Solutions. "With the addition of Jody, Troy, and David, we're giving our advisor community and their clients access to extensive knowledge in nonqualified plan strategy, design, consultation, implementation, enrollment, and financing," continued Laning.
"Relationships with our advisor partners are key to the success of Institutional Solutions and the team brings an abundance of advisor relationships who will benefit by expanding their practice to include NQDC and institutional life insurance offerings," added Kennedy.
Fintech News – The Latest News in Financial Technology.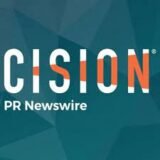 PRNewswire