Associated Banc-Corp (NYSE: ASB) has been named among the "Most Trustworthy Companies in America" by Newsweek. This award is presented by Newsweek and Statista Inc., the world-leading statistics portal and industry ranking provider.
"For more than 162 years, Associated Bank has gained the trust of individuals, families and businesses large and small by delivering quality financial solutions to our customers and the communities we serve," said Andy Harmening, president and CEO, Associated Bank. "Receiving this honor is a true testament to the strength of our company and commitment of our colleagues who play such a vital role in our success."
Associated Bank is a leading Midwest banking franchise with extended reach across multiple states. The company serves over 1.3 million customer accounts and takes great pride in helping the more than 100 communities it serves be financially stronger. With a diverse commercial customer base, which includes manufacturers, wholesalers, finance companies, and select national specialty businesses, Associated Bank plays an important role in the region's future by positioning the company and its customers for additional growth.
The top 700 Most Trustworthy Companies across 23 industries were identified in an independent survey based on a sample of approximately 25,000 U.S. residents who rated companies they know in terms of three public pillars of trust including customer trust, investor trust and employee trust. A total of 95,000 evaluations were submitted. All companies headquartered in the U.S. with a revenue over $500 million were considered in the study. The full awards list can be viewed on Newsweek's website.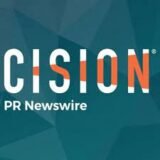 PRNewswire