tZERO, a financial technology company providing transformative market-based solutions for companies, entrepreneurs, and retail & institutional investors, announced today the launch of Aurox's crowdfunding campaign on the tZERO Markets platform. Aurox, a cryptocurrency DeFi-focused software development company, is seeking to raise capital from the public to continue product development and expansion.
This campaign, which is conducted under the Regulation Crowdfunding (CF) promulgated by the Securities and Exchange Commission (SEC), will allow qualified retail investors to purchase shares of Aurox. This is a major step in the democratization of capital raising in pre-IPO companies, using a transparent and self-directed platform operated by an SEC and FINRA regulated broker-dealer.
"We are thrilled to be working with Aurox on their crowdfunding campaign," said tZERO CEO, David Goone. "With tZERO Markets platform, we are providing a fully regulated environment for investors to access and invest in innovative companies like Aurox. Our goal is to democratize access to capital and make it easier for companies to raise funds while providing investors with access to a diverse range of investment opportunities in a compliant environment."
Investors can now participate in Aurox's crowdfunding campaign on the tZERO Markets platform: https://www.tzero.com/issuance/asset/42294.
Aurox CEO, Giorgi Khazaradze, added, "We are delighted to be working with tZERO on our crowdfunding campaign. This is a great opportunity for us to raise capital from our community and the broader public on a leading fully regulated platform. We are confident that the tZERO Markets platform will provide us with the exposure and reach we need to attract a diverse investors to support our business growth."
For more such Updates Log on to https://fintecbuzz.com/ Follow us on Google News Fintech News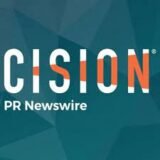 BusinessWire