Avalara, a leading provider of tax compliance automation software for businesses of all sizes and a member of Oracle PartnerNetwork (OPN), announced expanded collaboration with Oracle to create a fast, easy, accurate, and automated touchless tax compliance experience in Oracle Fusion Cloud Enterprise Resource Planning (ERP).
"Working closely with Avalara will enable us to remove unnecessary friction and inefficiencies in tax compliance by automating tax processes for our joint customers," said Rondy Ng, EVP of Applications Development at Oracle. "With Oracle Cloud ERP, organizations can embrace automation and continuous innovation to increase productivity, reduce costs, and improve controls."
Jayme Fishman, EVP and GM of Indirect Tax at Avalara, added, "Avalara aspires to be part of every transaction in the world with our global compliance platform. We're getting there more rapidly thanks to collaborators like Oracle who are integrating our solutions to simplify the most complex processes of every sale or purchase transaction — calculating taxes and filing the returns."
With Avalara embedded in Oracle Cloud ERP, manual indirect tax setup, configuration, calculations, and complexities from every transaction are removed — saving businesses valuable time and lowering their overall risk of calculating taxes incorrectly or filing the wrong returns. Additional benefits include:
Integrated compliance services: With Oracle Cloud ERP, customers can integrate core parts of the Avalara offering within hours, reducing implementation time by weeks. Fully automated tax compliance management leverages up-to-date tax content for more than 900,000 tax rules across more than 30,000 tax jurisdictions to maximize accuracy of tax calculations. In addition, a single dashboard enables simple and efficient tax return preparation and filing.
Access to end-to-end compliance services: A single Oracle Cloud ERP integration provides access to critical compliance capabilities, like tax calculations and reporting. Customers will also have access to additional compliance solutions, including exemption certificate management, business licensing, cross-border compliance, e-invoicing, and more. This allows businesses to easily scale their automation to address new and expanded compliance obligations.
Tax solutions powered by intelligent automation: The Oracle Cloud ERP integration gives customers seamless access to Avalara's artificial intelligence-powered compliance solutions to enhance the product experience and streamline tax management. Today, Avalara leverages AI to enable customers to automatically detect and extract data from exemption certificates, automate mappings of Harmonized System (HS) and tax codes, and more.
Avalara and Oracle have collaborated since 2013 to alleviate the burden of tax compliance and to support growing businesses by automating mandatory regulatory requirements.
Fintech News – The Latest News in Financial Technology.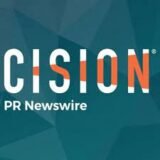 PRNewswire