Balance surcharging capability empowers B2B suppliers with the agility to thrive in the fast-moving e-commerce industry by enabling them to offer credit card payments that were once cost-prohibitive.
Balance, the preferred B2B payment platform for leading businesses, announced today the launch of its surcharge solution. This capability enables suppliers to implement a surcharge fee for credit card transactions, providing flexible payment options to buyers while preserving healthy profit margins.
In the B2C world, consumers may be hesitant about surcharging. However, in B2B transactions, customers often prioritize the ability to float credit over the cost of credit card processing fees. With Balance's latest offering, merchants can now provide their customers with the flexibility to pay according to their preferences and simultaneously increase their profit margins.
This solution addresses the expressed need for credit card surcharging by nearly two-thirds of merchants, enabling more merchants to handle greater credit card volume without incurring associated costs. It not only facilitates widespread adoption of this payment method in the B2B landscape but also helps businesses sustain healthy growth by minimizing the risk of losing customers who prefer credit card payments.
Merchants on the Balance platform can easily customize the surcharging solution for specific customer segments or order values with a simple click of a button. The seamless integration of the surcharging functionality into the invoice and checkout process ensures a smooth customer experience without disruptions.
"Merchants need to operate in a favorable payment environment, where the cost of accepting online payments does not outweigh their value," said Nir Gazit, VP of Product at Balance. "Balance's surcharging program enables B2B merchants to effectively meet the needs of customers that want to pay with credit card while ensuring appropriate operating margins for their business."
"Businesses are hindered in their growth by paper-driven processes, inflexible payment costs, and missed sales opportunities," stated Bar Geron, CEO and co-founder of Balance. "Our commitment lies in overcoming these obstacles through B2B-first payment technology that actively encourages the adoption of online payments."
Embracing credit card payments with the support of Balance signifies a significant stride towards fostering a mutually beneficial payment ecosystem, which is crucial for propelling B2B ecommerce forward. By incentivizing and facilitating this adoption in response to the increasing demand for credit card payments, businesses can unlock new revenue streams, improve efficiency, and offer enhanced convenience to buyers.
Fintech News – The Latest News in Financial Technology.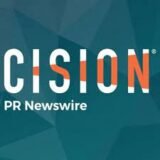 BusinessWire