Moody's Analytics, a leading provider of financial intelligence, announced today that Bank of Georgia has selected the CreditLens solution to digitize and automate its business lending processes.
Built on the latest cloud-based technology, the CreditLens platform helps businesses digitally transform their commercial credit processes to make faster and better-informed decisions. It applies artificial intelligence and machine learning to facilitate process automation and help clients improve efficiency, reduce errors, and streamline workflows.
Bank of Georgia is the largest universal bank in the country of Georgia, serving more than 2.4 million clients through one of the widest services distribution networks in the Caucasus region.
"The CreditLens solution will be a cornerstone of our organizational transformation," said Giorgi Chiladze, Bank of Georgia's Chief Risk Officer. "We will use it to integrate and automate key components of our business credit function and to bring greater transparency and efficiency to our credit decisioning processes."
"Many organizations continue to pursue a digitalization strategy, to operate more efficiently and enhance their customers' experiences," said Elaine Wong, Managing Director at Moody's Analytics. "We are pleased to support Bank of Georgia's initiatives, featuring our CreditLens platform as a foundation."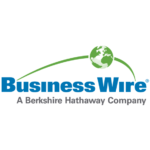 BusinessWire