NYMBUS®, a provider of the world's most advanced financial services platform, today announced it has completed $12 million in a new financing round led by the company's major shareholders of Insight Partners and Vensure Enterprises. The focus of the investment will be used to support rapid market penetration for the NYMBUS SmartEcosystem™ that is in overwhelming demand as more financial institutions are in the critical position to digitize their banking operations and customer-facing channels that consumers depend on now more than ever FinTech News.
A revolutionary alternative to outdated legacy technology, NYMBUS' cloud-based SmartEcosystem allows every size of financial institution to buy back decades of lost time and get to market almost instantly with modern digital-first solutions. It uniquely unifies all of their required banking functions and operational services at a fraction of the time and cost previously available to engage and support the entire digital customer journey.
"This latest funding points to confidence and demand in the marketplace for innovative solutions that financial institutions can rapidly deploy in order to thrive in a digital-dependent world," said Scott Killoh, CEO and Founder of NYMBUS. "Time is of essence as COVID-19 has amplified this urgency for seamless digital banking experiences. NYMBUS is fortunate to have the proven products and tools in place to make digital transformation immediately available for more banks and credit unions, and with this funding, the financial backing to drive our growth at scale."
The company's SmartLaunch™ model has gained tremendous momentum for providing the bundled technology, complete operational support, and full-service digital marketing and integrated CRM solutions to quickly stand up a fully-outsourced digital bank. Similarly, NYMBUS most recently introduced SmartLenders™ as soon as Congress passed the CARES Act on March 27, to help make the Paycheck Protection Program (PPP) loan process simple and fast for participating banks and credit unions to urgently help their local communities and small businesses. The unified solution transforms institutions' legacy technology infrastructure for this urgent use case into a rapid deploy PPP solution where banks require no knowledge or skills to operate the system. NYMBUS handles everything as a service, no core conversion or additional staff are required.
"We've increased our commitment to NYMBUS as they continue to build out a full ecosystem of products and services that is being overwhelmingly received within the market as a proven alternative to the traditional banking model," said Peter Sobiloff, Manager Director at Insight Partners. "The company's robust pipeline has further been bolstered by COVID-19 due to demand for advanced digital lending and banking services under the CARES Act and its turnkey SmartLenders solution. We are confident in our investment to support an accelerated scale-up and delivery of their solutions for penetrating the market with immediate and future banking success."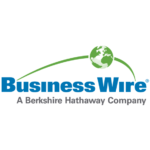 BusinessWire