Cable, provider of the leading financial crime effectiveness testing platform, announced that BankProv, a future-ready commercial bank that offers technology-driven banking solutions to its clients, has selected Cable to further enhance its financial crime compliance program with cutting-edge automated financial crime assurance and testing capabilities.
As a premier Banking-as-a-Service (BaaS) provider specializing in technology-driven banking solutions to niche markets, BankProv is a trusted advisor and partner to a wide range of niche, technology-driven industries including renewable energy, fintech and enterprise value lending. This integration with Cable further strengthens BankProv's commitment to regulatory compliance and dedication to leveraging the power of technology in the fight to reduce financial crime.
"Compliance is a high priority at BankProv, and given the increasingly complex financial crime landscape coupled with new regulations, we've taken proactive measures to test financial crime control effectiveness," said Janine Jakubauskas, Chief Risk Officer at BankProv. "We believe Cable's methodical and innovative approach to effectiveness testing complements our focus on delivering ​​technology-driven banking solutions that create financially strong businesses and communities."
Cable's all-in-one financial crime effectiveness testing platform gives banks and fintechs digital asset related firms more confidence in their financial crime regulatory compliance with a purpose-built suite of tools, including automated risk assessments, automated assurance, quality assurance, management information, reporting, and more.
"Financial crime driven by sophisticated criminals has become more prevalent than ever before. This environment has put regulatory compliance and effective controls front and center in regulators' minds," said Natasha Vernier, CEO at Cable. "We're proud to partner with BankProv to support their efforts and ultimately extend our mission to ​​reduce financial crime through an innovative, data-driven approach."
This partnership comes on the heels of a handful of additional customer wins for Cable including BHG Financial, the leader in unsecured business and personal loans.
To learn more about Cable and its all-in-one financial crime effectiveness testing platform, visit https://cable.tech.
Stay Ahead of the Financial Curve with Our Latest Fintech News Updates!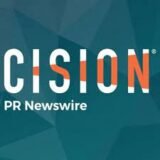 BusinessWire