Lexasure Financial Group Limited ("Lexasure" or the "Company"), a provider of reinsurance, insurance, and insurtech solutions in South and Southeast Asia, announced the upcoming rollout of Atlas, a B2B risk management portal for general reinsurance on the LexasureCloud 1.0 platform. Atlas enables a single point of contact for our insurance partners with enhanced turnaround times for claims processing and a powerful lead management tool for client capturing, tracking, distribution, and retention.
The Atlas platform is being announced at the Singapore International Reinsurance Conference, taking place from October 30th to November 2nd in Singapore, where Ian Lim, CEO of Lexasure, is presenting.
Notably, the customer management tool offers Reinsurance-as-a-Service (RaaS), a function unique to Lexasure that Lexasure believes will improve underwriting outcomes and an insurer's ability to compete in the marketplace encompassing Regulatory Advisory, Technology, and Back-Office Support services.
"We are thrilled to introduce Atlas, the first-of-its-kind reinsurance-focused platform designed to amplify business growth and profitability," said Ian Lim, CEO of Lexasure. "2024 is expected to be a year of growth and transformation for the Company. We will continue to realize our digital strategy by completing the migration of our portfolio's roughly 200 partner brokers and insurers and fully implementing the platform's expanded capabilities."
Current projections anticipate $30 to $50 million of existing premiums will flow through Atlas as partners are upgraded to the new system. Approximately 10,000 policies are expected to be onboarded in 2024.
Atlas is expected to enable access to growth opportunities for partners and insurers through its B2B core platform modules on LexasureCloud.
These modules will include:
Reinsurance-as-a-Service is designed to offer convenient, one-stop access to underwriting capacity via customized reinsurance products for a growing suite of B2B2C products, allowing for an increased volume of policies written.
Policy Management is designed to improve insurers' efficiency by allowing users to easily view and manage existing policies and automated regulatory compliance through integrated policy details with CRM pipelines.
Claims Management is designed to include a simplified submission process and a secure tracking and payments portal that reduces errors, saves time, increases data accuracy, and automatically syncs data to reveal critical insights.
Data & Analytics is designed to offer a clear, accurate overview of company performance in a fraction of the time with the ability to view, manage, and export data and real-time tracking of financial performance.
The Financial Capital Management module is designed to provide the ability to view or manage existing assets under management managed by Lexasure and access to low-cost USD-denominated portfolios.
The comprehensive module data allows for automated and more precise risk profiling, while the potential increase in insurer growth may lead to higher gross written premiums underwritten and increased platform stickiness.
Subsequent rollouts are expected to include automation functions for onboarding, underwriting, credit control processing, and treaty agreements with integrated claims handling and customized dashboards for partners.
Stay Ahead of the Financial Curve with Our Latest Fintech News Updates!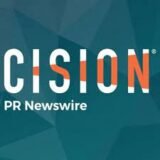 PRNewswire