Benefix, an all-in-one digital solution for health insurance brokers and small businesses, is pleased to introduce Grant McGrail as Chief Revenue Officer. McGrail is responsible for go-to-market strategies, operations, and will work closely with the leadership team to scale revenue and accelerate company growth FinTech News.
McGrail brings more than 15 years of experience in sales, marketing, services, and product management within the enterprise technology industry. Starting his career at OpenAir, a cloud computing start-up that was acquired by NetSuite Corp, McGrail assumed a variety of sales and sales leadership roles at NetSuite in North America and Europe over the course of a decade. Following Oracle's acquisition of NetSuite, McGrail joined WeWork to head-up its growing global enterprise business where he helped established teams in over 15 countries and grew the business unit to over 40% of the company's top-line revenue in less than three years.
"When I met Grant several years ago, I hoped there would be an opportunity to work with him. Beyond scaling revenue, Grant has a deep understanding of crafting efficiency and building a "machine" to super-charge growth and customer success across an organization," said Matt Ranauro, Founder and CEO at Benefit. "I am thrilled personally, and for the company, to add Grant's unmatched capabilities and his caliber of talent to our already world-class leadership team."
Benefix is an online platform that brings health insurance carriers, brokers, small businesses, and individuals together to simplify the benefits enrollment process. Benefix users have access to compare quotes and enroll in one place allowing them to make informed and educated choices about health benefits.
"This is an exciting time for Benefix and the InsuranceTech category more broadly. I am eager to join an amazing team to help accelerate the success of our clients and partners on the platform. I look forward to continuing the company's commitment to solving such an important problem – to make benefits easier," said Grant McGrail, Chief Revenue Officer at Benefix.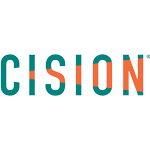 PRNewswire