BH3 Management, a vertically integrated real estate investment manager, operator and developer with offices in Fort Lauderdale, New York and Denver, has expanded into growth private equity. BH3 Growth Equity will provide capital to operating businesses within the real estate, construction and adjacent sectors and add value through BH3's extensive industry experience, relationships, capital markets knowledge and direct synergies with its asset portfolio and operations.
BH3 Management was co-founded in 2009 by Co-CEOs Gregory Freedman and Daniel Lebensohn. To-date, the firm has invested more than $1 billion of equity and more than $2 billion of debt in commercial real estate.
"Through our real estate debt, equity and development businesses, we've had the opportunity to invest in and utilize a vast array of new technologies and products that are changing the way commercial real estate is financed, built and operated," said Freedman. "BH3 Growth Equity will be uniquely positioned as an investment group that not only provides institutional growth private equity capital but also draws from direct relationships and in-field expertise within real estate and construction. The opportunity set is even more intriguing now that access to capital has become more limited for companies."
Lebensohn added "We're extremely pleased to launch this business and announce the hiring of Rob Sales as Senior Managing Director, Head of Growth Equity. Rob and his team will collaborate closely with the rest of the firm to identify, evaluate and drive successful outcomes on these truly differentiated investment opportunities on behalf of our investors."
BH3 Growth Equity seeks to invest in and add value to innovative businesses with primary operations in the U.S. or Canada and annual revenue in excess of $10 million with significant near-term growth prospects. BH3 Growth Equity has the capability to lead or participate in non-controlling equity investments in alignment with talented management teams and existing ownership.
"We are excited to partner with companies that can benefit from BH3's experience, relationships and capital to achieve their growth objectives," said Sales. "Our strategy is predicated on working with management and existing ownership to execute business plans, optimize capital structures, and accelerate earnings growth, thereby directly impacting our investment."
Rob Sales originally joined the BH3 team as Senior Advisor and Investment Committee Member for Crixus BH3 Acquisition Company (Nasdaq: BHAC) in 2021 and is still leading the SPAC's efforts in investment sourcing and research. Prior to joining BH3, Sales served as Principal at Centerline Capital Management, an alternative asset management firm founded by Platinum Equity to make long-term, value-add investments in publicly-traded middle market companies. He also spent over 11 years at Archer Capital, focused on private and public investments across the capital structure of middle market companies. He began his career at Houlihan Lokey, advising companies and creditors in financial restructurings, capital raising, valuations and M&A. Sales graduated from the Roberto C. Goizueta Business School of Emory University with a Bachelor of Science degree in Finance.
Cameron Bean joined BH3 Management in November 2022 as Senior Associate of the Growth Equity team. Prior to BH3, Bean worked as an investment professional at Piney Lake Capital Management, a Connecticut-based hedge fund focused on providing debt and equity capital solutions to middle market companies. Bean began his career within the investment banking division at Robinson Humphrey (now Truist Securities), where he provided M&A, capital raising, and other advisory services to specialty finance and financial technology companies. He graduated from Amherst College with a Bachelor of Arts degree in Economics and History.
BH3 Management's Executive Chairman, Eric Edidin, will be actively involved with BH3 Growth Equity, bringing his decades of public and private equity board governance, advisory and investing experience from his time as an advisor at The Blackstone Group, private equity associate at Morgan Stanley Capital Partners, partner and co-head of credit investments at York Capital, and co-founder of Archer Capital Management.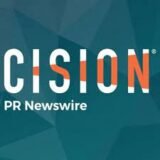 PRNewswire