Billtrust, a B2B order-to-cash software and digital payments market leader, announced four new executive appointments. Joining Billtrust are Philip Ragona, Chief Legal Officer, Nick Izquierdo, Executive Vice President, Payments and Esther Pomeleo-Fowler, Executive Vice President/Chief Customer Officer. In addition, Christy Green has been promoted to Executive Vice President, Professional Services. The announcements come at a time when CFOs and finance leaders are seeking to bolster their financial resilience amid an economic downturn. As a result, Billtrust's client base has grown to exceed 2,600 customers in 36 countries.
"Phil, Esther and Nick are all visionary leaders and experienced digital payments and SaaS executives, and I'm excited to welcome them to Billtrust," said Billtrust CEO Sunil Rajasekar. "I'm also pleased to recognize Christy Green, as she's demonstrated exceptional leadership in our Professional Services organization. These appointments are critical to our mission to digitize order-to-cash processes for businesses globally."
Philip Ragona, Chief Legal Officer
Phil joins Billtrust to lead the company's legal, compliance and regulatory functions, continuing a highly-distinguished legal career that spans more than 30 years. Prior to joining Billtrust, Phil served as Senior Vice President and Deputy General Counsel for the Americas at Paysafe, a leading global payments provider. Prior to Paysafe, Phil served as general counsel for several other leading payment and technology companies. Phil earned his JD from the Columbia University School of Law and his BA from UCLA. Phil is a member of the New York State Bar Association and the State Bar of Texas.
Nick Izquierdo, Executive Vice President, Payments
Nick brings a successful and diverse payments industry background to Billtrust, having spent 13 years at FLEETCOR, most recently as President, Global Strategy, driving strategic imperatives and midterm growth. Prior to that, Nick led Fuelman, a leading fleet expense management payment issuer and proprietary network and served as a key team member driving FLEETCOR's most impactful M&A transactions. Nick holds a BS and MS in Accounting from Babson College and an MBA from Emory University.
Esther Pomeleo-Fowler, Executive Vice President/Chief Customer Officer
Esther comes to Billtrust with extensive experience in planning, developing, and implementing customer experience programs and initiatives within SaaS, cloud computing, and technology domains. Prior to Billtrust, Esther spent 14 years with Blackbaud, most recently as Head of Customer Experience where she led all aspects of its global enterprise customer success organization. Esther holds a BA in Humanities from The University of Texas at Austin.
Christy Green, Executive Vice President, Professional Services
With Billtrust since 2016, Christy will further expand her role by overseeing the customer education program in addition to the professional services group, which helps customers maximize results during and after go-live. She has over 25 years of experience consulting with business partners, understanding customer needs and delivering technology solutions and holds a BBA in Finance from Southern Methodist University.
Fintech News – The Latest News in Financial Technology.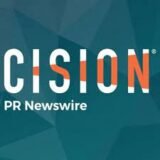 PRNewswire