SecondSight has announced a partnership with INSUREtrust, a leading cyber insurance and risk management specialty broker, using its AI to power INSUREtrust's Cyber Pre-Check product for digital risk management and cyber underwriting. SecondSight's AI allows mid-market companies to experience a frictionless cyber renewal process by automating the understanding of a company's exposure and vulnerabilities and mapping it to multiple markets for submission – creating the opportunity for brokers serving these markets to scale as their business grows.
INSUREtrust's Cyber Pre-Check Provides cyber insurance brokers and their clients a suite of unique online tools that help businesses with an unparalleled understanding of digital risk, simplifying the application and vulnerability scanning as well as IT and insurance budget processes for policyholders. Cyber Pre-Check leverages digital risk quantification tools and enables clients to deploy telematics to help them stay aware of constantly evolving risk conditions in real time.
"By leveraging SecondSight's AI with INSUREtrust data and analytics, we're able to increase our productivity in helping clients understand digital risk and exposure while enabling carriers to evaluate companies with newfound accuracy and confidence," said Christiaan Durdaller, President & CEO of INSUREtrust. "Cyber Pre-Check optimizes customer satisfaction due to reduced friction across the cyber underwriting process – propelling pre-underwriting and simplifying renewals."
SecondSight transforms the way digital risk is discovered, quantified, hedged and insured with the insurance industry's first vertical operating system (OS) that transcends the entire insurance industry data ecosystem with carrier-agnostic interoperability across technology architectures. SecondSight's vertical OS data transparency creates the largest information catalog in which to analyze data, and when used with its deployable AI agents arms the carrier market with the most effective and efficient way to quantify risk.
"We are thrilled to partner with INSUREtrust to bring forward an innovative product that prioritizes the insured and fosters policy growth in ways previously unimaginable without the implementation of AI. Cyber Pre-Check simplifies the inside-out digital risk quantification for the mid-market, a category that simply has lacked an effective cyber underwriting solution," said Reuben Vandeventer, CEO and founder of SecondSight. "We look forward to wholesale distribution growth from this partnership both in sales volume and by making INSUREtrust available for all brokers seeking wholesale capacity through our Broker Workbench product."
Fintech News – The Latest News in Financial Technology.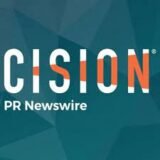 BusinessWire