Converged Digital Fraud, Anti-money Laundering, and Authenticated User Impersonation Detection & Response Solution First to Deliver Pre-Crime Logistical Intelligence; State-of-the-Art Continuous Behavioral Sequencing™ Technology Sets New Bar for Alerting Accuracy and Interdiction Confidence. BioCatch, the global leader in digital fraud and money laundering detection and response powered by behavioral biometric intelligence, announced the introduction of its next-generation Connect™ product portfolio.
BioCatch® Connect™ is a first-of-its-kind, fully integrated fraud and AML product portfolio that proactively detects and accelerates targeted interdiction of fraudulent activities and identifies criminal actors targeting customers of the world's largest brands.
BioCatch Connect comes at a pivotal time for the global financial community. Financial scams, such as authorized push payment and remote access scams, increased 30% last year, according to BioCatch data. In the past, these scams were considered "authorized," leaving consumers unprotected and fraud reimbursement largely up to each individual financial institution. With new regulatory proposals, such as the UK's Payment Systems Regulator (PSR) and more recent EU Payment Services Directive III (PSD3), requiring mandatory reimbursement and shared liability models between the sending and receiving banks, the financial industry is being compelled to reevaluate fraud management and AML practices.
In a study conducted by Forrester Consulting in June 2023, three out of four financial institutions cited better integration between fraud management and AML capabilities as critical to their ability to respond to financial crime quickly. More recent research by Datos Insights (formerly Aite-Novarica Group) found that nearly two-thirds of financial institutions have made organizational changes within the last two years to improve collaboration and shared services between their fraud and AML practices.
"A trend has been building around how financial institutions approach the challenge of managing trust relationships with their customers in a manner that is more deliberate and formally structured around preserving, protecting and promoting customer safety," said Trace Fooshee, Strategic Advisor, Fraud & AML at Datos Insights. "This trend has been accelerated by the alarming increase in authorized payment fraud, synthetic identity fraud and mule activity that is increasingly prompting regulators, legislators and payment networks in many markets to consider shifts in liability for reimbursing scam victims to sending and receiving FIs. The shift towards a more holistic corporate strategy for mitigating all aspects of financial crime is increasingly reflected in trends in how FIs are transforming their fraud, AML and cybersecurity units."
Introducing BioCatch Connect
The BioCatch Connect portfolio reimagines the traditional technology approach to fraud fighting and money-laundering investigation to enable enhanced, targeted, and collaborative mitigation of financial crimes that exploit banking customers and target their assets. Unlike legacy fraud detection solutions, BioCatch Connect puts behavioral biometric intelligence at the center of its artificial intelligence and machine-learning models rather than as a secondary signal.
By integrating application, behavior, device, network, and transactional telemetry continuously from session inception to completion, across a community of millions of users worldwide, signal fidelity becomes significantly more accurate, with measurably fewer false positives, meaning greater efficacy for fraud and AML teams.
BioCatch Connect is comprised of three unique telemetry collection, signal sequencing, and visualization modules that together intelligently source, link, and analyze real-time behavioral biometrics intelligence in contextual progression with thousands of application, device, network, and transactional signals to deliver curated, real-time fraud interdiction, response, and investigative guidance to fraud and AML teams.
Fraud Telemetry Collection @Scale
The foundational element of BioCatch Connect is fraud telemetry collection. The fraud telemetry layer uses a lightweight mobile and web SDK to continuously collect thousands of signals from five distinct data sources, including applications, user behaviors, devices, networks, and transactions from each session.
Continuous Behavioral Sequencing™️ BioCatch's Continuous Behavioral Sequencing™️ (CBS) technology leverages advanced cognitive human behavioral science, data modeling, and machine learning algorithms to parse, match, analyze, coalesce, and score every element of data collected by the Fraud Telemetry Collection module.
Predictive Intelligence
The Predictive Intelligence module sits atop Continuous Behavioral Sequencing technology to structure and visualize dynamic user risk scores as actionable intelligence fraud, AML, and cyber can use to monitor, investigate, and interdict potential fraudulent user activities and sessions.
BioCatch Connect Delivers Significant Return
Customers with early access to BioCatch Connect and its next-generation models have recognized significant returns over legacy online fraud detection platforms, including:
1500% improvement in fraudulent account detection.
80% reduction in transaction-related fraud rates.
40% in improvement in customer experience.
30% reduction in false positive rates.
30% improvement in fraud team efficiency and throughput.
28% faster user account verification.
15% improvement in scam detection.
10x more behavioral indicators and pattern models.
"As a digitized society, we have reached a point where the very technology we have come to favor for communication, education, and banking transactions has become a conduit for criminals to coerce us, to intimidate us, and to steal our financial assets. The legacy technologies deployed within the banking community simply cannot match the innovation and speed of fraudsters," notes Gadi Mazor, CEO of BioCatch. "BioCatch Connect delivers a new generation of intelligence and visualization tools, data science models, and machine learning engines to interdict the exploitation of human kindness, emotion, greed, naivety, and trust. As a fraud-fighting community, we have the opportunity, capability, and duty to fight fraud by sharing, learning and going on offense together. We've designed, built, and tested BioCatch Connect to be the solution to accelerate this collaborative industrial journey."
In relation to scam identification and money laundering account detection, BioCatch Connect customer-design partners are recognizing new levels of pre-crime logistic visibility in support of proactive customer communication and interdiction of fund transfers to known criminal accounts. Specifically, customers have realized the ability to:
Recognize 98% of active mule accounts in advance of existing system alerts.
Detect 96% of existing mule accounts.
Identify 70% of newly created accounts as mules before the first incoming transfer.
"We currently have more than 60 initiatives either complete or underway this year as part of our bank-wide scams strategy. Introducing payment prompts, taking action on spoofing and stopping the use of links in unexpected text messages are among key measures we've introduced recently. We've also worked with partners like BioCatch since 2020 to introduce biometrics capabilities into our digital channels to help us better detect potential fraudulent activity in real-time. This technology is playing a really important role in helping us detect and intercept things like remote access scams by detecting unusual or inconsistent behavior on a customers' account," Chris Sheehan, National Australia Bank's (NAB) Executive Group Investigations and Fraud. "These initiatives are having a positive outcome for our customers; for example, we're seeing around $290,000 worth of payments abandoned daily thanks to our payments prompts initiative. This tells us that customers are taking the time to stop and think before they make a payment. We need to do everything we can to stop the crime before it happens."
"We firmly believe that the only way to defeat today's digital fraud is together," notes Jonathan Daly, CMO of BioCatch. "We've built this core belief into Connect. Our role is to connect our fraud experts with other thought leaders around the world; connect banks to banks; connect fraud teams with AML teams; connect and analyze signals that reveal the story behind the numbers and provide actionable insights We are honored to serve as the mesh between this global community that enables people to live their lives free from fraud."
Fintech News – The Latest News in Financial Technology.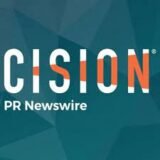 PRNewswire