New Applications Help Advisors Connect Investors to What Matters Most. SEI® announced the launch of the Values Questionnaire (VQ) and Impact Report through a strategic partnership with YourStake, a top-rated1 financial advisor solution for environmental, social, and governance, faith-based, and values-based investing. The VQ empowers financial advisors utilizing the SEI Wealth PlatformSM to understand a client's top values in order to facilitate personalized portfolio research.
The VQ creates a Values Persona for an individual investor by identifying personality categories based on actions an individual considers in their daily life. The Values Persona helps advisors customize investments portfolios according to their client's personal values. The impact report enables an advisor to differentiate their practice by utilizing transparent data and simple metrics to demonstrate how these custom portfolios align with a client's or prospective client's specific values.
J. Womack, Global Head of Investment Solutions for SEI's Asset Management business, said:
"Increasingly, clients seek deeper alignment between their portfolios and personal values. Yet, accurately communicating these values can often pose a challenge for clients, and advisors may struggle to uncover them. Our strategic partnership with YourStake provides financial advisors with an opportunity to understand their clients beyond just their investment needs—related to their family, aspirations, and preferences—helping them create an experience and personalized portfolio that clients feel much more connected to."
Gabe Rissman, President and Co-Founder at YourStake, said:
"At YourStake, we're on a mission to make values-based investing personalized, explainable, and transparent. Our strategic partnership with SEI highlights both companies' goal to listen to advisors and provide them with tools to foster growth and meaningful relationships with clients. We're thrilled to match our application with SEI's connected wealth experience as we work together to build a financial future that is sustainable."
Fintech News – The Latest News in Financial Technology.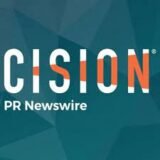 PRNewswire