biproxi, the commercial real estate tech platform where brokers sell better, is proud to announce a strategic partnership with The Future of Real Estate (FRE). FRE pioneered online real estate auction sales in 2004 with their Accelerated Marketing Program (AMP®), a program which provides brokers with an end-to-end transaction platform to sell commercial real estate online.Through this partnership, biproxi will be able to bring a sophisticated auction process to all of our brokers already selling with existing CRE marketing and technology products and services. "We're excited to add auctions to the suite of products and services available from biproxi, and believe it is a natural progression to our current offerings," said CEO, Gordon Smith.Fintech News
biproxi currently offers a rich collection of products and services, curated for all brokers. biproxi's Listing Essentials is a single space for brokers to select and buy what they need on an a la carte basis — think things like 3D floor plans, virtual staging, property photography, etc. Their Marketing Concierge offering is an end-to-end digital marketing solution, created to streamline your selling process and deliver highly engaged buyers, operated by their team of marketing professionals.
As the real estate landscape evolves in response to the current global pandemic, there is a growing need for a digital revolution in the real estate buying and selling process. biproxi and FRE's online auction platform fills that need by providing sellers, investors, and real estate professionals the tools necessary to conduct business from the comfort and safety of their homes. Especially as market uncertainty grows, auctions offer the perfect solution to deliver a true and current market valuation post-COVID, based on what buyers are willing to pay.
Bill Lange, CEO, and founder of FRE said, "For centuries auctions have provided the primary way to appraise the most priceless works of art and jewelry via competitive bidding. Over the past few years, we have seen a dramatic rise in commercial real estate sellers and brokers exploring auctions as a way to shorten the time on market and provide a true appraisal of the property's value."
The culture at FRE has been to provide a marketing and transaction platform to real estate professionals that appeals equally to sellers and buyers. By making it easier to buy, you make it easier to sell. Together with biproxi's Marketing Concierge program and buyer reach, FRE can offer real estate professionals a full-service solution to sell on an accelerated timeline, acquire new leads, and maximize revenue.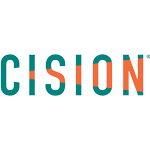 PRNewswire