CRMNEXT, Inc., a leading global CRM solution provider in financial services, today announced three appointments to the company's leadership team in the areas of sales, marketing and customer success. These new hires add depth to the team and bring extensive experience to their respective roles, further positioning CRMNEXT for growth and expansion in the U.S.Fintech News
The new members of the leadership team include Robert Gibbons, vice president of sales, James Gilbert, head of marketing, and Juan Gonzalez, VP of customer success.
As a seasoned sales executive, Robert Gibbons has an impressive track record for building strong sales programs, cultivating talent and creating transformational sales cultures that consistently deliver revenue succcess. This expertise, coupled with his extensive knowledge of enterprise SaaS, fintech and digital transformation, made him the ideal choice to lead CRMNEXT's sales strategy for the Americas. Gibbons will implement his disciplined sales methodology to drive market share expansion and deliver the financial services CRM platform to more banks and credit unions.
"No question, disruptive technology is coming to the banking ecosystem, and CRMNEXT will be a big part of it," said Gibbons.
James Gilbert is a globally recognized authority and public speaker on marketing and data best practices, and a frequent contributor to Forbes and the American Marketing Association. Most recently, Gilbert served as global head of marketing at CloudCherry, where he grew the startup into a thought leader in the customer experience space, resulting in the company's successful acquisition by Cisco last year. He was recruited to CRMNEXT to develop a world-class marketing team that can serve the needs of customers globally, with an immediate focus on generating a revenue stream from marketing and building brand equity in the U.S.
"I'm thrilled to be leading the charge to grow awareness and adoption," said Gilbert. "Our competitive differentiators are unparalleled, and we have an amazing team across all functions – the talent level is a dream."
Client-obsessed and results-focused, Juan Gonzalez brings two-decades experience leading customer success, directing client services, building engaged communities and driving entire client lifecycles to CRMNEXT. In addition to being responsible for the global customer experience program, Gonzalez is tasked with driving customer advocacy, managing all aspects of the customer journey, directing strategic client partnerships, and developing teams grounded in excellence and client delivery. In addition to being an internationally recognized leader in customer experience, Gonzalez is popular and widely syndicated technology activist who has appeared on ABC, CNN and MSNBC.
"Reimagining the way banks connect with customers and credit unions deepen engagement with members, CRMNEXT provides the opportunity of a lifetime to help reinvent what it means to be a customer in a cornerstone experience of American life," said Gonzalez.
In commenting on the new additions to the executive team, CRMNEXT CEO Joe Salesky remarked: "It is a testament to our strong momentum that we have such a talented and industrious group of leaders in place. Throughout their careers, Rob, James and Juan have driven exponential increases in sales and revenue through their respective functions. Their collective expertise will greatly strengthen our organization and drive growth in the U.S. and beyond."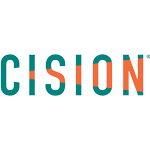 PRNewswire