Envestnet, Inc. (NYSE: ENV) has announced that Alphastar Capital Management, LLC (Alphastar), a Registered Investment Adviser (RIA) firm, launched the Envestnet Insurance Exchange, an insurance network providing access to reputable insurance carriers and their annuity products alongside traditional managed account investments on the Envestnet platform. The launch is part of a strategic partnership between Financial Independence Group and Fiduciary Exchange LLC (FIDx), the product-agnostic technology platform that powers the Envestnet Insurance Exchange.
Alphastar offers multi-disciplined institutional asset management, sales and marketing, training, technology, and support, along with 401(k) solutions, through its network of investment advisor representatives (IARs), sub-advised RIAs and solicitors. The Envestnet Insurance Exchange provides end-to-end management of annuity solutions, from pre- to post-issuance. Alphastar advisors can seamlessly plan, research, generate proposals, open policies, manage in-force transactions, and create client reports within the Envestnet platform.
"We are glad to partner with Alphastar to make high-quality insurance solutions accessible in a digital experience to support RIAs as they meet the evolving needs of their clients today," said Rich Romano, Chief Executive Officer of FIDx. "Within this partnership, we are well-aligned to support a holistic wealth planning approach that includes protection and income solutions."
"Alphastar advisors have a deep appreciation of insurance as an asset class and its position in a client portfolio. We are excited that FIDx has integrated this solution within the Envestnet platform to provide a fully unified system to illustrate, transact, and report on an annuity," said Brian Williams, Managing Partner of Alphastar and Co-CEO of Financial Independence Group. "This is a game changer in the investment management space that elevates the advisor/client experience to a new level."
The Envestnet Insurance Exchange, powered by FIDx, is a technology solution that connects the brokerage, insurance, and advisory ecosystems. Together, Envestnet and FIDx have secured a strong line-up of annuity solutions from AIG Life & Retirement, Allianz Life, Brighthouse Financial, Global Atlantic Financial Group, Jackson National Life Insurance Co., Nationwide, Prudential Financial, and Transamerica. The Envestnet Insurance Exchange supports a wide range of both commission- and fee-based annuities.
"Incorporating protection strategies into the wealth management process empowers enterprise firms and advisors with a streamlined, digital process," said John Yackel, Head of Strategic Initiatives at Envestnet. "As advisors and their clients seek to adapt to changing circumstances during this period of volatility and uncertainty, the Envestnet Insurance Exchange gives Alphastar advisors a leading edge in helping clients on their journey to financial wellness."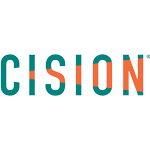 PRNewswire