Bitcoin IRA, the world's first, largest and most secure digital asset IRA technology platform that allows clients to purchase cryptocurrencies and other digital assets for their retirement accounts, today announced that it is holding its first live webinar event for 2020.
In this webinar individuals will learn about the key advantages of investing in cryptocurrencies inside a self-directed IRA versus other traditional investment assets. Other topics include crypto marketplace trends and big industry announcements coming in 2020 and it will end with a Q&A. The presenters feature some of the company's leading executives including the COO and Co-Founder, Chris Kline, and the Sr. Vice President, John Candy.
Webinar location:
Live event: February 21st, 2020 at 1pm EST
Location: bitcoinira.com/webinar
Length: Approximately 30 minutes
Key webinar topics:
Crypto marketplace trends – learn which key trends are happening in the industry.
Possible projections for 2020 – see major crypto events expected to launch in 2020.
About Bitcoin IRA – learn about the company.
How the Bitcoin IRA platform works – hear which features the company's platform offers and how the process works.
5 Advantages of crypto IRAs – learn how crypto IRAs can be more effective than crypto inside cash accounts.
Q&A – viewers can ask questions to the presenters.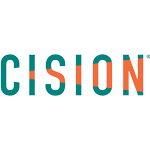 PRNewswire