Advancing Towards a Modern, Secure Retirement: BitcoinIRA Announces Acquisition of Shrimpy.io.
BitcoinIRA, America's most trusted platform for cryptocurrency-based retirement investment solutions, is proud to announce the acquisition of Shrimpy.io.
This acquisition lays the foundation for BitcoinIRA to radically enhance the retirement planning and investing toolset available for Americans interested in digital asset investing from their retirement accounts. Over the next quarters, we'll be rolling out an upgraded platform including some of the following advanced trading feature enhancements:
Portfolio Rebalancing: Clients will be able to automate asset reallocation to consistently align their portfolio with their retirement objectives.
Dollar-Cost Averaging: Clients will get access to tried-and-true investment tactics, reimagined for the digital investment landscape.
Conditional orders and Stop Loss Orders: Instill an extra layer of security to shield your investments from drastic market downturns.
Trade History Downloads & Advanced Reporting: Gain an unparalleled depth of insight into your investments with comprehensive analytics and transparent reporting.
These new features, plus a lot more will be available exclusively to BitcoinIRA users in early 2024 and have never been available to this extent in the digital retirement market prior.
"Our acquisition of Shrimpy.io marks an inflection point in the sophistication of the alternative and digital retirement space, right at the time where more experienced investors are warming up. We've had more and more clients demanding these tools over the last 18 months and we are excited to break new ground in the industry. BitcoinIRA has been at the forefront of this industry – this is more than just a step forward, it's a quantum leap for the future of digital asset retirement accounts," stated Camilo Concha, BitcoinIRA's Co-founder. BitcoinIRA is vertically integrated with DigitalTrust, a state licensed and regulated trust company based in Nevada. "We're very excited to harness the strengths of Shrimpy.io propelling us forward as the leading trust company for the digital era," said Theresa Fette, Co-Founder of Digital Trust.
Mike Belshe, BitGo's CEO, praised BitcoinIRA's recent acquisition, highlighting their commitment to innovating U.S. retirement solutions. "As the exclusive partner with BitcoinIRA on retail Crypto IRA accounts for many years we could not be prouder of this latest acquisition, and their mission to help Americans Retire."
Stay Ahead of the Financial Curve with Our Latest Fintech News Updates!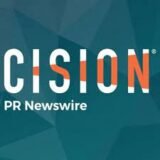 PRNewswire