PayTabs Group, MEASA's award-winning payment solutions powerhouse announced that it has partnered with Tabby MENA's leading shopping and financial services app to power the growth of ecommerce across the Kingdom of Saudi Arabia and the United Arab Emirates.
The collaboration aims to elevate businesses on the PayTabs Payments platform by offering Tabby's interest and fee free split payment solution creating a seamless and secure 'Buy Now, Pay Later' experience for merchants. PayTabs will now offer merchants in Saudi Arabia and the United Arab Emirates Tabby as a payment option on their webstore's checkout page. With Tabby, online customers and shoppers will be able to split their purchases into four interest and fee free payments facilitating more time for them to pay. The partnership aims to enhance the customer shopping experience by converting browsers and potential shoppers into real time buyers, increasing the average shopping cart value, and broadening the merchant's customer base.
E-commerce continues to flourish in the region, spurred by millennial shopping habits and the digital adoption surge according to ecommercedb.com. UAE is considered the 27th largest market for ecommerce with a predicted revenue of US$10,205.5 million by 2023. The Kingdom of Saudi Arabia on the other hand is the 28th largest. Fashion followed by electronics, furniture and appliances are where the key ecommerce revenue stems from. PayTabs and Tabby continue to service these key ecommerce industries across the region with digital payment solutions and split payment options, respectively.
Commenting on the partnership with Tabby, Hany Soliman, PayTabs Regional Head and Operating Partner for the GCC region said, "PayTabs empowers businesses and merchants in the digital economy by providing access to full stack payment solutions and alternative payment methods. By offering split payment options, we are opening the door for merchants to attract a wider customer base and increase their average transaction size. PayTabs merchants will benefit as they offer their customers the opportunity to purchase every day, premium, or even luxury products with convenient payment options."
Zain Khan, Director of Business Development at Tabby said: "Just in time for the peak sales season ahead, we're excited to bring our flexible payment solutions to PayTabs through which retailers can now get set up with Tabby with minimal effort. Combining the power of a strong payment gateway with buy now pay later, retailers have a great opportunity to grow their business. Retailers who join Tabby tend to see their average order value and conversion rates increase, and we can't wait for PayTabs merchants to experience this growth firsthand."
The collaboration between two renowned regional fintech brands establishes an innovative ecosystem designed to bring immense value to merchants while elevating their customer's shopping experience.
Stay Ahead of the Financial Curve with Our Latest Fintech News Updates!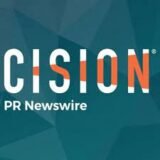 PRNewswire