Capitol Credit Union (Capitol CU), a $202 million asset credit union headquartered in Austin, announced that it is adding Buy Now, Pay Later (BNPL) to its digital banking suite.
Capitol CU is the first credit union to launch BNPL in central Texas, and has selected equipifi, a white label SaaS designed for financial institutions, to power its solution. By connecting equipifi to its banking core, Capitol CU's BNPL extends personalized offers to members that align with their financial health on eligible debit card transactions. Capitol CU's members will be able to access BNPL through their online banking to view and accept their offers within seconds.
"We're dedicated to providing top-tier digital banking experiences to our members," said Pierre Cardenas, President of Capitol Credit Union. "equipifi's BNPL is an innovative, easy-to-manage product within our banking app that aligns with our commitment to meeting the financial needs of our current and future members."
"70 percent of BNPL users in the US reported that they would prefer to receive this solution from their primary financial institution and 69 percent of them are next gen consumers," said Bryce Deeney, CEO and co-founder of equipifi. "Credit unions like Capitol Credit Union are rolling out BNPL as a long-term commitment to their members."
BNPL programs grew 25 percent in transaction value last year and are projected to surpass $100 billion by 2024. According to the Consumer Financial Protection Bureau, 89 percent of all repayments in 2020-2021 were made through the debit card.
Stay Ahead of the Financial Curve with Our Latest Fintech News Updates!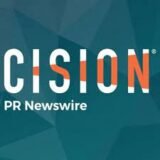 PRNewswire