Bitfarms Ltd. ("Bitfarms" or the "Company") (TSXV:BITF) is a blockchain infrastructure company that operates one of the largest cryptocurrency mining operations in North America. Throughout the recent and ongoing economic and social turmoil related to the impact of the coronavirus (COVID-19) pandemic, Bitfarms has been able to optimize mining operations in real time to maintain maximum computer capacity. From the significant drop of Bitcoin price on March 12, 2020 until the price recovery at or above USD$6,000 on March 19, 2020, the Company maintained an average daily hashrate of approximately 630 petahash per second (PH). Since March 19, 2020, the Company has maintained an average daily hashrate of approximately 750 PH.
"Cryptocurrency mining is essential to the Bitcoin blockchain and given the self-incentivized model upon which Bitcoin mining works, we firmly believe that the combination of network difficulty and Bitcoin price will continue to adjust to ensure profitability for mining for the largest and most efficient miners. Our strategy has always been to be a leader amongst our peers in efficiency and we are pleased to see that, despite the challenges to traditional markets, our scale and quality of operations has allowed us to continue to generate positive cash flow in these difficult times," said interim CEO and Chief Strategy Officer, Emiliano Grodzki.
In addition to temporary steps to reduce staffing in line with government guidance to help combat the spread of COVID-19, the Company has also implemented permanent measures to reduce overhead costs to ensure the Company continues to be well positioned to absorb short term economic changes and maintain long term viability.
"Once fully implemented over the next several weeks, we expect the cost saving measures to reduce our monthly general and administrative expenses by approximately 20 to 25%. We are also pleased to be benefitting recently from favourable US-CAD foreign exchange rates given the majority of our operating expenses are paid in Canadian dollars while revenue from Bitcoin is in US dollars. Seeking cost efficiencies is consistent with our business model and thesis that efficient miners like Bitfarms will be best positioned to be able to withstand short-term volatility in mining economics and remain profitable through the long-term, including potential challenges relating to the upcoming Bitcoin halving," said John Rim, Chief Financial Officer.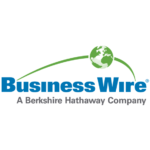 BusinessWire