Bixby Research and Analytics ("Bixby"), the leading provider of credit information on private syndicated loan issuers, is pleased to announce that it has closed a $5.5mm Series A round led by Fitch Ventures, the equity investment arm of Fitch Group, a global leader in financial information services.
Additionally, a strategic partnership has been established between Fitch Solutions, a division of Fitch Group, and Bixby. CreditSights, a Fitch Solutions company, has published through LevFin Insights several groundbreaking reports with Bixby on credit trends of syndicated loan borrowers.
Bixby will use the funding to expand into new product lines, enhance platform functionality and extend its reach in international markets, in the coming year. The strategic partnership with Fitch Solutions will leverage complementary platforms to enhance data, research and news offerings for its clients.
Today, Bixby counts among its clients many of the world's leading asset managers and hedge funds. It has experienced significant growth since inception, as loan managers have looked to Bixby's innovative technology to increase trading velocity, optimize their portfolios and find new trading opportunities to gain a competitive advantage.
Brian Conroy, CEO and Founder of Bixby Research and Analytics, said: "I am thrilled to be partnering with Fitch for our next chapter of growth. There are countless opportunities to collaborate with the team at Fitch to enhance our product offerings and better serve our clients. As a former loan market investor, I've made it Bixby's mission since day one to drive trading velocity for our clients. The capital raise will allow us to expand our platform's reach and the strategic partnership with Fitch will bring resources and expertise to further our mission."
Shea Wallon, Managing Director at Fitch Ventures, said: "Leveraged loans are a key focus for Fitch Group. We already have a strong presence in this market across our Solutions and Ratings businesses, providing transparency to investors. This makes Bixby a great fit for us. We are very pleased to support this funding round and look forward to developing our partnership with Bixby more broadly across Fitch Group."
Since its product launch, Bixby has used a client-centric approach to build its platform from the ground up, continuously gathering feedback and improving upon user experience. Bixby's proprietary software puts news in the hands of its clients ahead of their competitors, and its standardized approach to data allows clients to look at more opportunities, faster. In addition, Bixby's analytics capabilities provide market research and insights, allowing clients to leverage data for more well-informed investment decisions.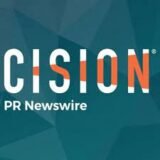 BusinessWire