BlueFlame AI, the generative AI platform for alternative investment managers, announced it appointed four industry veterans to bolster its business strategy and operations groups. The expanded team will enable BlueFlame to accelerate its growth and focus on client success as it helps alternative investment firms deploy tailored AI solutions to capture significant time savings and efficiency gains.
Following its 2023 launch, BlueFlame is working with hedge funds, private equity firms and other alts to drive maximum operational impact and generate resource and cost savings while ensuring security, privacy and compliance. Its investment in premier industry talent will enable BlueFlame to drive continuous innovation as it helps clients maximize their existing technology investments.
The appointments include:
Justin Guthrie, Chief Financial & Strategy Officer – Guthrie brings two decades of experience servicing the asset management industry across multiple spectrums. Prior to BlueFlame, he was COO at ACA Group, leading key transformational strategies and integrations across the front and back offices. Earlier in his tenure he oversaw the Performance Services business for ten years, acquiring two key competitors and driving substantial topline and bottom line growth. He began his career in public accounting at EY and is a CFA charter holder.
James Tedman, Head of Europe and Head of Information Security – Tedman has spent over twenty years working in the alternative investment sector. He joins BlueFlame from ACA Group, where he served as a Partner in the cybersecurity and privacy division, for Private Markets solutions as well as their European business. He was previously CTO at Sloane Robinson, a large hedge fund where he was responsible for development and infrastructure, and also spent nine years at Morgan Stanley in their technology and Prime Brokerage teams.
Michael Donnelly, Head of Client Success – Donnelly boasts more than sixteen years of experience leading client success teams and bolstering client relationships for the investment management community. He was previously Senior Director, Global Head of Client Success at Eze Software, a unit of SS&C Technologies. Throughout his career, Donnelly has focused on enhancing customer experiences service and maximizing efficiencies across the entire investment process.
Stay Ahead of the Financial Curve with Our Latest Fintech News Updates!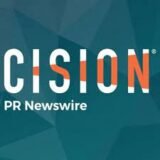 BusinessWire