Nitrogen, the company that is revolutionizing how financial advisors and wealth management firms grow, announced the appointment of Dan Zitting as Chief Executive Officer. Zitting is a seasoned executive, known for his former role as CEO of Galvanize and his extensive experience spanning growth, risk and compliance functions. The appointment completes Nitrogen's next-generation leadership team and sets the stage for further platform expansion and continued scale. Aaron Klein will transition out of operational leadership before year end, continuing to serve on the Nitrogen board of directors, as a champion of Fearless Investing at the 2024 Fearless Investing Summit and as a strategic advisor to Nitrogen's leadership team.
"It is an honor to join a team that has truly defined how the wealth management industry engages with clients on their risk tolerance and financial behavior," said Dan Zitting, Chief Executive Officer at Nitrogen. "Over the course of my career, I have measured my own success by the value my teams have provided to customers. The opportunity to serve advisors who deliver professional advice to Americans preparing for significant milestones in their lives is incredibly special to me. Standing amidst the greatest generational wealth transfer in history, there has never been a more important moment for our Fearless Investing vision. I am excited to accelerate the expansion of our platform, adding new ways for advisors to differentiate their services, engage the next generation, drive up client satisfaction and to grow their own firms."
Zitting began his career as a certified public accountant and is a three-time company founder. Among the companies he founded is Workpapers.com, which was subsequently acquired by Galvanize. Over the course of his career with Galvanize, he grew the company to more than 500 employees, 50 worldwide channel partners and $100 million in annual recurring revenue (ARR). He ended his career with Galvanize as CEO after a $1 billion acquisition by Diligent. There, he went on to become Chief Product and Strategy Officer, integrating the technology, people and customer bases of four additional acquired companies.
Stay Ahead of the Financial Curve with Our Latest Fintech News Updates!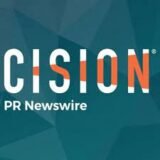 BusinessWire